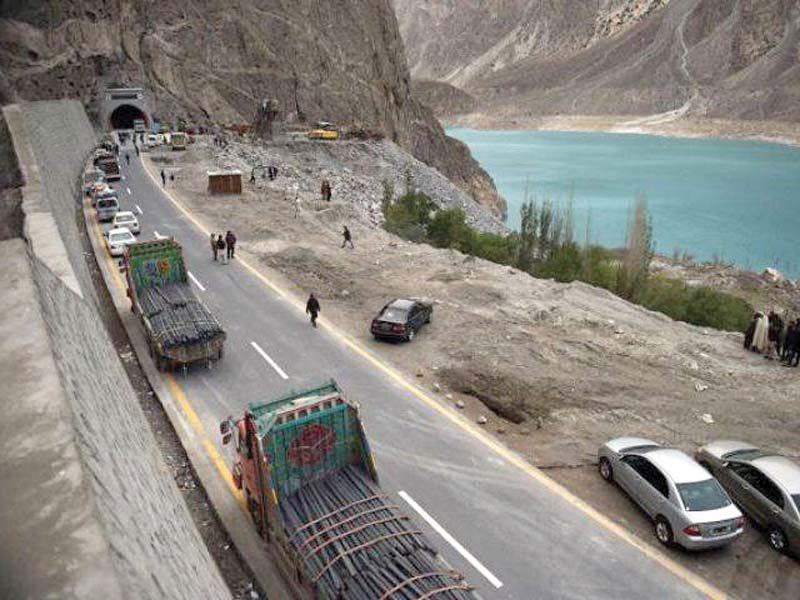 ---
NORTHAMPTON: The role of infrastructure in promoting growth cannot be denied. It plays a critical role in competitiveness, economic growth, job creation and poverty alleviation.

According to the World Bank, investment in high quality infrastructure can provide basic services to households, lead to productivity gains for the industry and open corridors for poor and landlocked countries to the global economy. More than 150 years ago where Britain was the leader in the financing of infrastructure, this position has been taken over by China.

Chinese firms willing to invest in Pakistan

Data on China's global investment and construction activity compiled by the American Enterprise Institute and the Heritage Foundation is evidence of the enormity of the country as an overseas investor.

China has global investments and construction contracts worth $1.3 trillion in the period from 2005-2016. These are primarily comprised of investments in the energy sector besides spanning in real estate, technology, banking and other sectors.

China's investment in Pakistan

During 2005-2016, China has undertaken 44 construction contracts in Pakistan worth $35 billion and 11 investment projects worth $7 billion. China's latest initiative in Pakistan called the China-Pakistan Economic Corridor (CPEC) is a flagship project under the country's larger initiative of 'One Belt One Road'.

The 'One Belt One Road' project aims to make central Asia more connected to the world. Chinese companies have built and funded roads, tunnels and bridges across the region. Chinese investment flowing into Pakistan has also been exhibited by latest data from the State Bank of Pakistan (SBP).

Records on foreign investment show that there has been a significant 48.5% increase in foreign investment in the country during July-October FY17 as compared to the same period last year. This has primarily been attributed to portfolio investment by China. Most of this investment is coming in the power sector in thermal power related investments.

In fact, CPEC involves a variety of infrastructure and energy projects worth $50 billion, which are aimed to transform Pakistan's economy. Road infrastructure projects under CPEC include upgrading and extending road networks and railway tracks to connect Kashgar in China's western Xinjiang region to Pakistan's port of Gwadar in Balochistan province.

For China, this would give a huge boost to its trade as increased connectivity would cut the distance between the Persian Gulf and China to a road route of 3,000 km from a shipping route of more than 10,000 km.




Power projects under CPEC aim to add 16GW of generation capacity through over 20 projects worth $35 billion. Generation is mostly based on coal fired power stations with hydro, wind and solar projects having a smaller share. With a current demand supply shortfall in Pakistan in the range of 4.5-5.5GW building energy infrastructure projects would prove to be beneficial for long term growth as growth has previously been adversely affected by shortfalls in energy.

CPEC open to all, says Nawaz

Financing CPEC

The financing of CPEC is not entirely clear but would most likely depend on concessionary Chinese loans at under 2% interest rate to Pakistan. This would add to the existing external debt burden which already stands at Rs7.3 trillion (end June 2016) according to data released by the SBP.

This has also been reiterated by Bilal Khan, Senior Economist MENAP at Standard Chartered Bank. He is of the view that CPEC is a great opportunity for Pakistan to address supply side constraints to higher growth. However, he adds a word of caution that once CPEC is operational, managing the associated fiscal and external account risks are critical.

The success of the project lies in how effectively Pakistan capitalises the newly built infrastructure and positions itself as a regional transit hub. Effectively dealing with security challenges is the key to achieving this. It is also of crucial importance that the government builds political consensus and resolves opposition reservations in favour of a larger national interest. The project should unequivocally share gains with all provinces.

The writer is an economist and ex-central banker

Published in The Express Tribune, November 28th, 2016.

Like Business on Facebook, follow @TribuneBiz on Twitter to stay informed and join in the conversation.