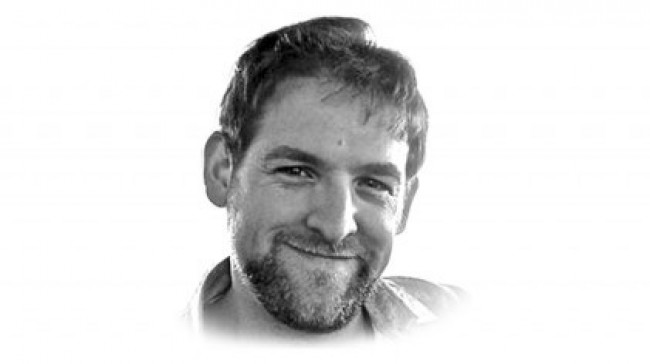 ---
We all need heroes — role models whose lives and work inspire us to be become better human beings. Be they statesmen, writers, actors, sporting stars or musicians, their work however superficial on the surface can impact us deeply at an emotional level. They help us to contextualise the world around us and offer a route map of how to live our lives.

Heroes can embody an idealised form of manhood or womanhood for an entire nation during particular moments of history. Edith Piaf and Winston Churchill became cultural icons for their respective nations during 20th century Europe's darkest days. And surely Amitabh Bachchan's roles, from angry young man to stern but indulgent patriarch, have for many personified the ultimate Indian man. Roles that perfectly captured the zeitgeist in India, Bachchan's screen persona has mirrored the growing confidence of a post independence India. Sometimes role models can come in the unlikeliest guises. Sarfraz Manzoor, the Pakistan born British writer who recently attended the Karachi Literary Festival, found redemption in the music of Bruce Springsteen. In his funny, tender and poignant memoir, Greetings from Bury Park, Manzoor describes how Springsteen's music changed his life. For a Muslim boy born in Pakistan but raised in Britain, suffering from identity issues and a troubled relationship with his father, Springsteen's music provided hope, escape and self-improvement to the young Manzoor. He writes: "Everything significant that I did or achieved in my life in the years that followed had its roots in the emotions I experienced that evening. That evening Bruce Springsteen changed my life."

But where are our role models? Who are our heroes? Who should the youth of Pakistan turn to provide hope, solace and self-improvement? Who was there for the young Ajmal Kasab or Faisal Shahzad to admire or aspire to become? Where is our Muhammad Ali, our Springsteen, our Bachchan? Why are we unable to produce any role models of note? What about Abdul Sattar Edhi, you may ask? People admire and respect Edhi, but few want to be Edhi or can relate to him. His achievements are so great that he falls under the living saint category that Mother Theresa used to occupy.

Imran Khan probably had the best claim for hero status. His achievements at the 1992 World Cup and the subsequent building of Shaukat Khanum hospital certainly deserve enormous praise. But Imran has always seemed too self-contained, too much of a loner, too selfish (as borne out by his me, myself and I World Cup acceptance speech) to be considered a true hero. He has also become sullied by politics, his stature and achievements having dimmed the longer he has waded in the political trough.

What about our current crop of cricketing stars? No chance. They are more likely to catch genital warts than a cricket ball. The present captain, Mr Boom Boom Afridi, has a rather disturbing penchant for gnawing on leather balls. And if we are to believe recent news reports the team is 'mentally retarded' and are not even 'toilet trained'. Hardly the stuff of heroic adulation, is it? Our musicians are nearly as confused and schizophrenic as our cricketers. One moment they are jeans wearing, ballad singing, pop idols, the next they are beard sporting, naat singing, fashion designers. Others rock stars like to support the small minded, ugly, right wing reactionary demagoguery of a certain TV 'personality'.

Speaking of TV, what about our new bunch of TV stars? Zaid Hamid, Hamid Mir, Aamir Liaquat, anyone? Is that the sound of silence, I hear? Politicians? Sorry, I spoke. Perhaps we are to blame for this state of affairs.

Perhaps we are too cynical, too bitter, too divided as a nation to encourage the development of role models. Perhaps we in the media, and the public at large, suffer from 'tall poppy syndrome'. As soon as someone closes in on heroic status we find some fault and relish cutting them down.

Anyhow, I am still holding out for a hero — a genuine Pakistani role model. A person who appeals to our better nature as a nation, who make our hearts sing, who inspires us to become better human beings. Until then, tramps like us, baby we were born to run.

Published in the Express Tribune, May 12th, 2010.