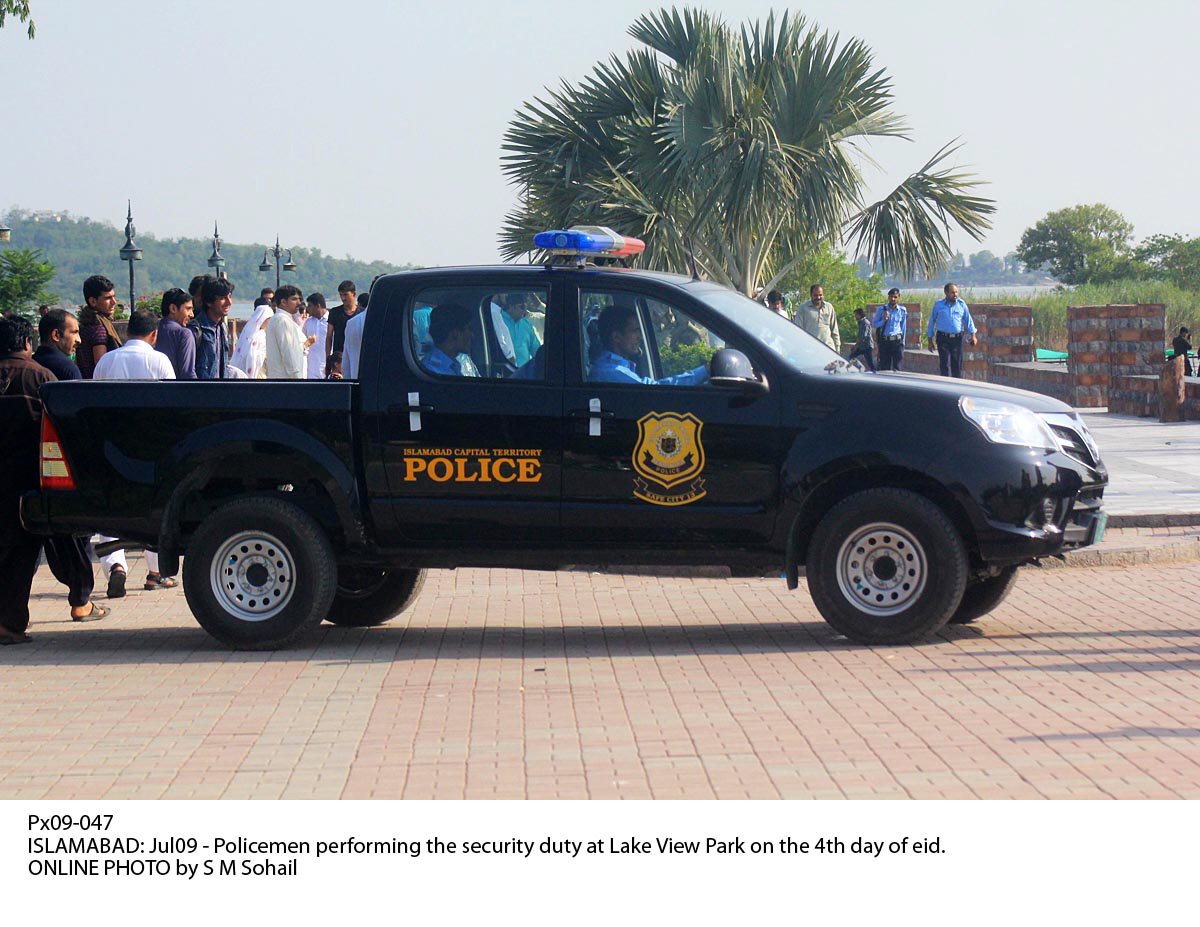 ---
RAWALPINDI: In what seems to be another case of cops extorting citizens, two Rawalpindi cops have been booked for allegedly snatching cash, a mobile phone and papers of a motorcycle from a citizen at gunpoint in the Mareer Hassan area.

Muhammad Ali told police that he was travelling on his motorcycle from Mareer Hassan to Kartcheri Chowk when two men riding a motorcycle intercepted him near a CNG station on Thursday evening.

The men asked him to hand over his cash and other valuables including mobile phone and the registration book of the motorcycle. The men, Ali claimed, threatened to shoot him dead if he did not comply.After snatching Rs6,200 and the valuables, the men fled towards Katcheri.

Ali claimed that he had come to know that the two criminals were in fact police men, and approached the Civil Lines police to lodge a case against the cops identified as Faisal Ramiz and Faisal Javed. They were booked under Section 392 PPC. However, police have been unable to arrest the suspect so far, sources added.

Civil Lines' SHO Malik Aftab, when contacted, confirmed that two men involved in the robbery were policemen. However, he said that Javed had been dismissed from service over four years ago. However, Ramiz was still in the force and was serving as a head constable in the Kotli Sattian police station.

Aftab added that they have launched a manhunt for the two criminals.

Published in The Express Tribune, November 27th, 2016.
COMMENTS
Comments are moderated and generally will be posted if they are on-topic and not abusive.
For more information, please see our Comments FAQ