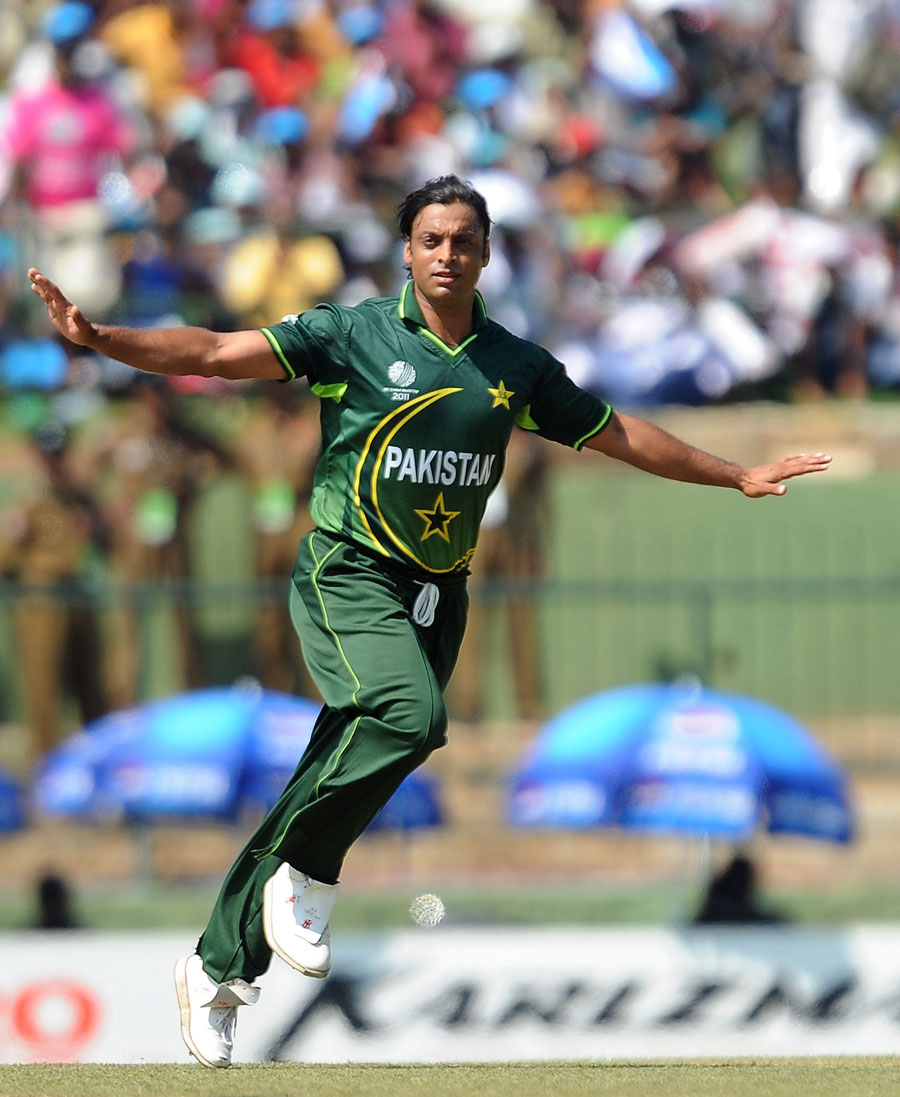 ---
World's fastest bowler Shoaib Akhtar on Saturday said that the International Cricket Council (ICC) should stop trying to tame fast-bowlers with unnecessary rules and regulations.

The 41-year-old, who was a guest analyst on a PTV Sports show, said: "When you are bowling so fast; you are sweating, and huffing and puffing, your heart beat is above average, what does the ICC expect from the bowler at that time? How should he react?"


PCB targets big names: Akhtar being considered as a consultant



Guess aftr playing most Tests in d Gulf region our fielders seem ill-equipped to hold catches that come above knee or waist level.

— Shoaib Akhtar (@shoaib100mph) November 26, 2016


He continued: "Obviously, he is bowling his fourth over, he gets hit for a boundary, then there is pressure, he might be making a comeback; so, you have to let loose. You have to allow some freedom to him."

Akhtar then backed his claim with the argument that bowling of 1970s and 1980s is still remembered because there were less law and the game had raw aggression in it.


Shoaib Akhtar, wife welcome baby boy


"Why does everyone reminisce the bowling of 70s and 80s? Why do they still talk about the bowling of our legends? It is remembered because they were fighting in the middle. It was character versus character, match-winner versus match-winner. There were fewer laws to restrict them," explained Akhtar.

Legendary Pakistan fast-bowler Wasim Akram, who was also an analyst in the show, then summarised Akhtar's claim by saying that you cannot tame a pacer.


I am convinced that the outcome of Pak-NZ series will depend a lot on how Pakistan catches. At d moment too many chances being floored.

— Shoaib Akhtar (@shoaib100mph) November 26, 2016


"What Shoaib means to say is that you cannot tame a fast-bowler," he said. "He is not a pet animal who will obey your orders. He is a fast-bowler; he will react to a batsman's actions. It is the beauty of the game; it is the beauty of being a fast-bowler. You run in, you get hit for a four, you stare at the batsman, you then have a go at him and that is the fun of being a fast-bowler."


Shoaib Akhtar advises against foreign teams touring Pakistan


Former left-arm pacer added that today's fast-bowlers have become bowling machines.

"If you see today, fast-bowlers run in, get hit for a six and walk back to their bowling mark. They have become bowling machines and nothing else," he said.
COMMENTS
Comments are moderated and generally will be posted if they are on-topic and not abusive.
For more information, please see our Comments FAQ