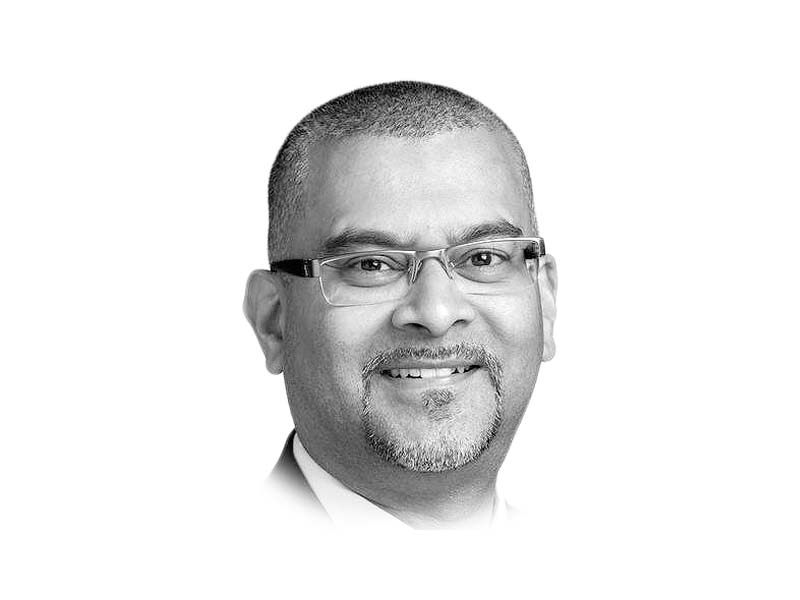 ---
November 8 will go down in history for two very different reasons in India and the US. The Americans elected Donald Trump to its highest office, while Indians will remember it as the day that PM Modi unleashed an unprecedented cash crunch.

Under heavy criticism for not fulfilling his promise to combat corruption, PM Modi suddenly introduced a policy that appears more smoke and mirrors than substance, and at the very least ill thought out. With a simple pronouncement the Bharatya Janata Party (BJP) leader declared that all Rs500 and Rs1,000 bills — 86 per cent of the money in circulation — were not legal tender effective as of midnight. The cancelled bills must be converted to newly minted Rs2,000 notes before December 30, 2016, in regulated tranches to make it easier to track.

Understandably, the populist move has created chaos in an economy where over 85 per cent of the wages and 90 per cent of transactions were cash-based. The announcement was intended as a "surgical strike" to clamp down on "black money," or untaxed money and counterfeit currency, terrorism financing and corruption. Sadly, the intended targets are not the ones feeling the pain.

In fact, responding to a batch of petitions, the Indian Supreme Court noted on Tuesday that rather than a "surgical strike" the policy was more akin to "carpet bombing" with the "collateral damage" being suffered by the average Indian. The court stated that the government's objective of going after black money and fake currency may be laudable but "the common man should not be made to suffer." The bench led by Chief Justice of India TS Thakur gave the Center a deadline of November 25 to submit documents to justify the move and to detail the measures it has undertaken to address the public concerns and troubles.

The stealth nature was aimed at catching cash hoarders before they laundered their loot. The rich, of course, prefer real estate, other property, gold, stocks and most importantly money abroad as opposed to cash at home.

Demonetisation is a much praised policy. In fact, there is no doubt about the long-term benefit to the overall economy, especially if the negative fallout is managed and doubts about those benefiting from potential inside information are nipped in the bud. The move will result in more people disclosing their actual incomes and paying taxes. Indeed, any number more than the one per cent of Indians paying taxes will be a huge increase. With economists predicting that this could bring in as much as $45 billion in taxes, PM Modi would have plenty to cover his deficit and spend more on education, health, and housing.

The banks are also expected to get a boost in managing their liquidity problems. Indeed, new deposits are already pegged at $44 billion in the first week alone. Millions more are expected to open bank accounts to convert and deposit their cash. Digital payment registrations are also up as people used to dealing with cash only are quickly making the jump to online transactions. Whatever your views on this, tracking will be improved. Moreover, economic activity should also increase (after the initial slowdown due to uncertainty and panic) as people move their cash into investment vehicles.

Predictably, the European Union has welcomed the move. Jyrki Katainen, Vice President of the European Commission, called India one of the most attractive investment destinations globally, and told PTI that "all the measures which will reduce black economy are always good for people and the financial system."

Within India, the initial enthusiasm has given way to the cash-strapped public's growing frustration and anger at the massive disruption to their daily lives. Given that the plan was in the works for 10 months, many are wondering why the government did not think it through better. Media reports of infants dying and patients suffering, because private hospitals are refusing old notes is not helping. Why were private and charitable hospitals not given the same exemptions as government hospitals?

How and why did the government fail to mobilise more Rs100 notes to ease cash flow and to ensure adequate supply of lower denomination notes. With the consequent cash crunch, many don't have enough usable cash to meet their basic daily needs. Even those lucky enough to convert to the Rs2,000 notes can't use them because parties can't give back change.

This has impacted consumption with a domino effect on sales, traders' incomes, production and employment. Farmers and traders are losing perishable stocks, daily labourers cannot get work or be compensated and sources of working capital have dried up.

As if lining up for hours at banks was not bad enough, imagine the chaos caused due to hundreds of thousands of ATMs not being reconfigured to handle the changed size of the new notes. It may take weeks to manually tweak these machines. It's difficult to understand why or how these were overlooked.

Responding to the crisis, PM Modi appealed for patience and more time, both of which are in short supply given that survival is at stake. Ironically, the previous Congress government's attempt to demonetise in 2014 was attacked by the BJP as "strongly anti-poor." There could have been much less disruption if it had introduced a gradual scheme with better tracking of large scale transactions. It appears that this policy will have very little effect in controlling the source of such funds (bribery, corruption, under-reporting, false invoicing etc.,) and will only capture a tiny fraction of the illegally accumulated assets.

Indeed, some have recruited the poor to convert their funds for them for a commission (amounting to a small redistribution). Such people can take loses and continue, but the millions of Indians who have lost incomes, savings and perhaps even more bear the brunt, even as Delhi writes them off as minor "collateral damage."

Even more disturbing are widespread allegations of leakage of this policy. In fact, one investigative news outlet pegs the profiteering from inside information at 60,000 Crores. These allegations must be investigated independently to restore public confidence.

If PM Modi was serious he should have taken, in the words of Jayati Ghosh, "the most obvious steps — such as taking a strong line on the known illegal accounts held in Swiss banks and tax havens, or ending the ability to hold shares without revealing your identity, or making funding of political parties transparent." And he should definitely have thought this through better.

Going after black money and corruption are necessary and laudable objectives. Pakistan is well past the due date for such a clean up, but it must be sure to learn from PM Modi's missteps. Rest assured that I am not holding my breath. 

Published in The Express Tribune, November 25th, 2016.

Like Opinion & Editorial on Facebook, follow @ETOpEd on Twitter to receive all updates on all our daily pieces.