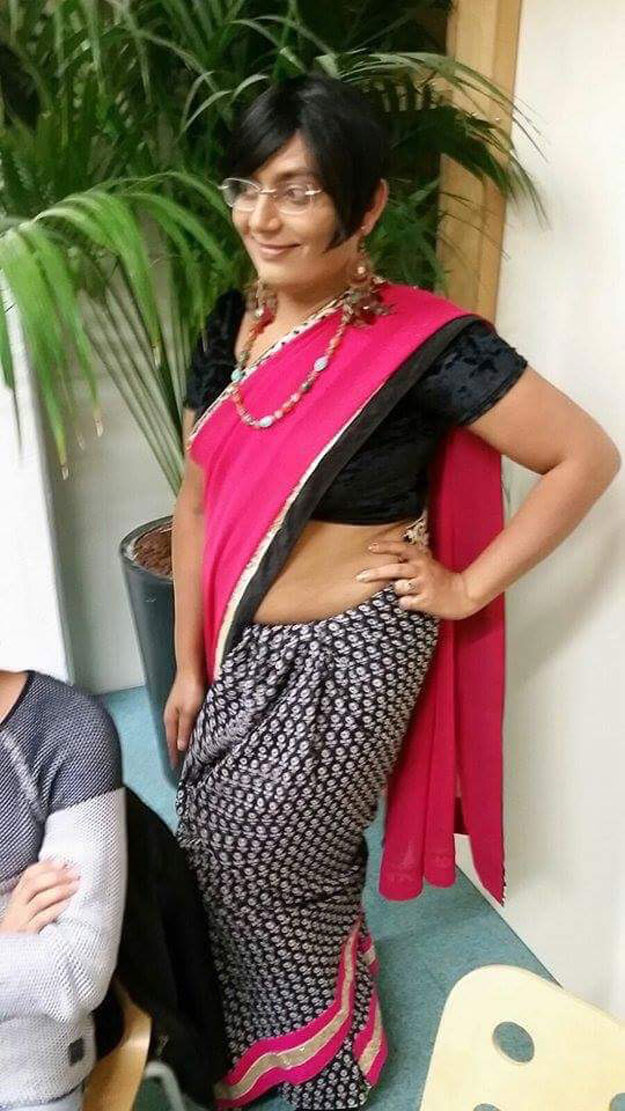 ---
The viral video of a man ruthlessly flogging a transgender woman in Sialkot laid bare the brutalities the members of this community face in Pakistan every day. Shanaya was beaten up an entire night for refusing to pay extortion money and though the perpetrators were arrested after the video was shared on social media, the victim fears they will soon be released to cause her more harm.

Trans woman arrested for 'blackmailing' man

As Shanaya's video puts the miseries of the community in the spotlight again, we speak to a transgender woman who escaped Pakistan in hopes of a better life in Germany. Originally from Lahore, Alia says she is happy the flogging video was leaked on social media for people to see how the community is treated in Pakistan. "There is nothing unusual in the footage; we face this on a daily basis," she says.
Alia says there are thousands of such incidents taking place in Pakistan, sometimes even worse, yet nobody takes notice. "There's no education, employment, acceptability and protection for us; then what else should we expect from the society?" Alia asks somberly.

When living in Pakistan, Alia herself was tortured and raped repeatedly. In school and later at Punjab University where she studied Geology, Alia says she was reminded everyday that she was not a human being and was physically attacked many times. "Verbally abusing and humiliating me was business as usual," she shares.
With unending mistreatment, Alia says it became clear to her that even hiding her true identity won't make a difference for how people treated her. In a society like ours, Alia says, no one accepts transgender people, making them extremely vulnerable. "We are always at risk of getting hurt in the worst ways and so far, no action has been taken to address this. Even if we approach police for help, we are ridiculed as we are nothing more than a sexual object," she states.




"Even at our guru's place, 'customers' would beat, rape and abuse us. If we complained to the guru, we were told it's normal. And that's exactly what Shanaya faced," Alia adds.

Attack on transgender sparks outrage

During her studies, Alia says she made a few German friends who advised her to move to Germany to at least be able to live freely. Though she has never been physically attacked in her new European home, Alia says she still has to deal with prejudice and discrimination.

"People often stare at me; children point at me in the streets and whisper. A drunken man once called me disgusting and told me that I should go back to India," Alia recalls.

No place to call home

Pakistan is one of the few countries where transgender was officially recongised as a third gender recently. However, this changed very little for the community in terms of extreme discrimination and predicaments it faces.

As a standard practice, parents in Pakistan give up their child if they are a transgender person and that is where the never-ending tale of discrimination, torture and abuse starts. Alia was lucky to have lived with her family but others are not so much. "Transgender children are ill-fated since the time of their birth. As soon as they are born, parents try to get rid of them and give them to the local guru of the community," Alia shares.

Without appropriate protection, Alia says abandoned transgender children are subjected to violence right from the beginning as no safeguard is provided to them by the state or the society.

And as they grow up, transgender people have very few options to survive in society. They are bullied and made fun of in public; some are seen begging in the streets or dancing during festive events but the majority earns their living through prostitution. The term "hijra", often used to refer to transgender people, serves as a taunt in the society.

Calling for addressing the root cause of the problem, Alia says the government should take steps for the education of transgender children. "The community has been deprived of academic opportunities, resulting in their inability to secure a better future for themselves," Alia says. Additionally, she recommends every child should be made aware in school and at home that transgender people exist and that they are just like other men and women.

Five arrested in Sialkot after horrific video of man beating up transgender goes viral

Humans first

Condemning the inhumane treatment of transgender people in Pakistan, head of orthodox institution Jamia Binoria Karachi Mufti Naeem says the government should protect them and address the issues of their education and employment. "This is crucial because Islam asks us to treat them in the same way we treat any other fellow human," he states. Naeem says government should also consider opening separate schools for them to ensure they have access to education and to prepare them for the job market.

Another Islamic scholar Javed Ghamidi adds transgender people should be treated just like any other human being. As there's no specific Islamic ruling related to transgender people, Ghamdi explains that religion has left many decisions to the followers and they are advised to adapt practices in line with their social needs.

Atif Tauqeer is a Germany-based freelancer.
COMMENTS (3)
Comments are moderated and generally will be posted if they are on-topic and not abusive.
For more information, please see our Comments FAQ