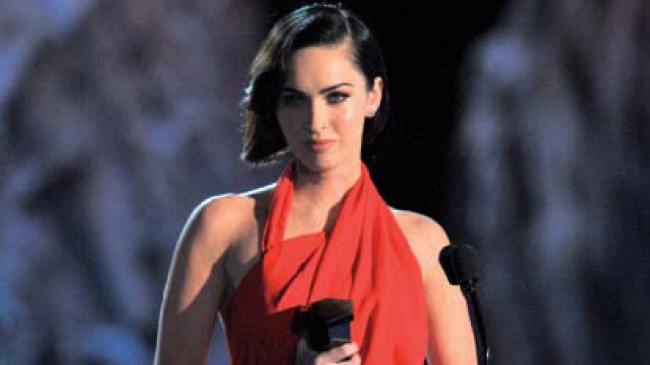 ---
KARACHI: Maxim says it's Katy Perry.

Born Katy Hudson to pastor parents, Perry grew up listening to gospel music.

The singer has undergone a drastic change since then and has just topped Maxim's 2010 Hot 100 list. Katheryn Elizabeth Hudson was born on October 25, 1984 and began to pursue her music career during her freshman year of high school. She released her self-titled gospel album in 2001 and in 2004 recorded another album which was never released. In 2007 Hudson signed on with Capitol Music Group and adopted her first mainstream album One of the Boys as Katy Perry.

Perry released the album's official lead single "I Kissed a Girl" in May 2008 which was a commercial success and peaked on number one for seven weeks on the Billboard Hot 100. Perry's album went platinum and her second single "Hot N Cold" topped the charts in countries around the world. Perry recently announced her engagement to British comedian Russell Brand and has hit another high note this year after being named number one on Maxim's 2010 Hot 100. Perry has jumped from number 15 last year.

The list comprises of the most beautiful women in show business. The magazine said Perry was named number one "Because she's sexy. Because she's talented. But more important, because she's the best friend you suddenly realise you've loved your whole life." Perry toppled "House" star Olivia Wilde from the top spot and staved off competition from Avatar actor Zoe Saldana and "Gossip Girl" star Blake Lively.

Joe Levy, editor-in-chief of the men's magazine said the singer being named number one is "that feeling you get when you suddenly realise that the smartest, funniest, coolest girl you know also happens to the best looking and a pretty good skateboarder, too."

Other well-known names who made the list include "Gossip Girl" star Leighton Meester (17), actor Scarlett Johansson (14), Eva Mendes (11), "Heroes" star Hayden Panetierre (30), Angelina Jolie (38), vampire Ashley Greene (29) from the Twilight series, "American Idol" judge Kara DioGuardi (93) and Britney Spears (54).

Published in the Express Tribune, May 12th, 2010.