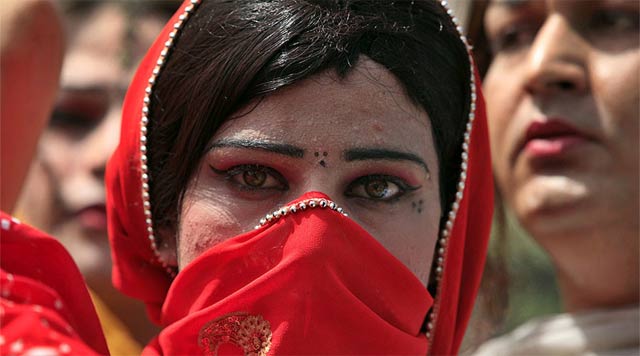 ---
ISLAMABAD: Saudi Arabia's decision to bar transgender persons from performing Umrah stoked a fair bit of debate in the upper house of parliament on Wednesday. One of the senators pointed out to his colleagues that the third gender enjoyed equal rights in the eyes of Islam, as well as in the Constitution.

According to media reports, the Saudi government said in a statement that transgender persons, particularly those willing to visit the holy land with the aim of performing Umrah, would not be issued a travel visa.

A glimpse into the lives of Karachi's transgenders

The Saudi consul general is also said to have issued a notification in this regard and the Travel Agents Association of Pakistan has been informed about the decision.

The upper house decided to refer the matter to a special committee formed to address the problems being faced by marginalised segments of society, including transgender community, and directed it to present its recommendations in two months.

Meanwhile, speaking on a point of order, JUI-F Senator Hafiz Hamdullah said: "Islam gives the same rights to transgender persons as men and women."

Rights of the transgender community

"In our society, they are treated as 'outcasts' which should not be tolerated," the senator lamented. "But being a transgender person is not a crime."

The JUI-F senator said the treatment meted out to transgender people was creating a negative image of the country in the world.

Senate Chairman Raza Rabbani opined that it was a sensitive issue. He said it was the responsibility of the government and the Senate to get transgender their rights.

(TRANSLATION BY ARSHAD SHAHEEN)

Published in The Express Tribune, November 24th, 2016.