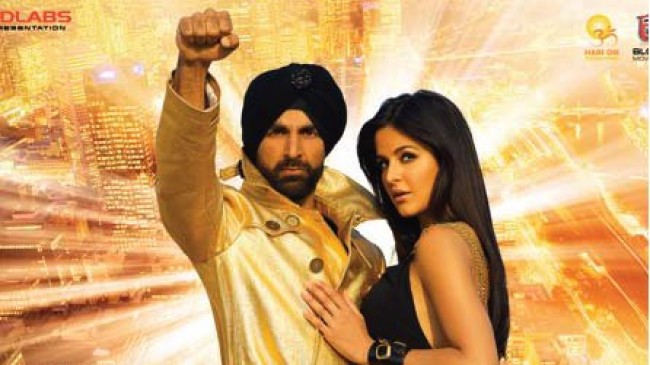 ---
MUMBAI: A Bollywood film producer has vowed to fight a US lawsuit claiming breach of copyright in the latest intellectual property dispute to hit India's Hindi-language entertainment industry.

Vipul Shah said he was "truly baffled" at the case against the distributors of his film Singh is Kinng, which was filed by the American Rights Management Company last week in a New York court. Singh is Kinng, a comedy starring Akshay Kumar and Katrina Kaif, with music by US rapper Snoop Dogg, hit screens more than 18 months ago and did well both in India and abroad, earning some $108 million. Shah told the Indian newspaper Hindustan Times in an interview published Tuesday that he would fight the case in court and stressed that the script was an original.

"The fact that they (the American Rights Management Company) are reacting two years later and that, too, over a DVD, which is rarely heard of, is surprising," he added. The plaintiffs allege that Singh is Kinng is similar to a 1929 short story by Damon Runyon, Madame La Gimp, which inspired the 1933 film Lady for a Day that earned Frank Capra a Best Director Oscar nomination. "I haven't even heard of the movie before and secondly, if they had brought up the allegation in September 2008 when we released the movie, it would have still made sense.

Why now?" Shah was quoted as saying. Bollywood has a history of remaking Hollywood films, often with virtually identical plots, characters and even musical scores. But with films now being released overseas and Hollywood studios signing tie-ups with their Indian counterparts, there has been a spate of warnings and court cases about plagiarism. In 2008, Warner Bros, the copyright holders of the Harry Potter movies, took the producers of the Indian film Hari Puttar: A Comedy of Errors to court, arguing that its name was too similar.

The case was dismissed, although many movie-goers pointed out the Indian film's similarities to the hit Hollywood movie Home Alone. In April 2009, Warner Bros put Bollywood on notice that they would sue for breach of copyright after press reports that an Indian version of The Curious Case of Benjamin Button was in the offing, also made by Shah. And in August that year, 20th Century Fox sought damages from the makers of the film Banda Yeh Bindaas Hai - an Indian version of the Hollywood film My Cousin Vinny - and an injunction against its release.

The US studio claimed it had not given permission for a remake. Bollywood is now moving towards remaking films with the permission of Hollywood studios. Karan Johar's Dharma Productions is producing an Indian version of the Julia Roberts-Susan Sarandon starrer Stepmom.

Published in the Express Tribune, May 12th, 2010.