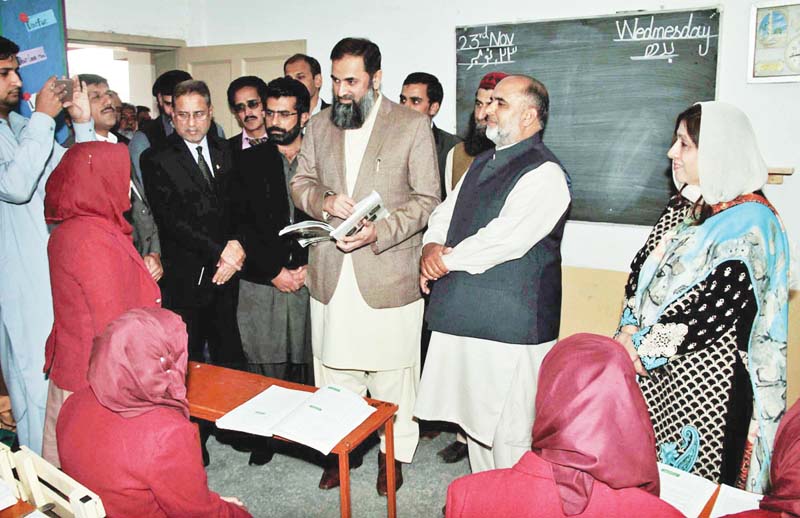 ---
ISLAMABAD: A large number of private schools on Wednesday inaugurated the teaching of the Holy Quran, in light of a new government policy that has not been enforced yet.

The Ministry of Federal Education and Professional Training (FEPT) has announced that teaching of the religious text will be made compulsory at all schools in the Islamabad Capital Territory after the "Compulsory Quranic Teaching Bill" was passed by parliament. Taking the lead, the Private Schools Network, which represents some 750 low-cost private schools, started teaching the holy book in their schools.

Minister of State for FEPT Balighur Rehman inaugurated the initiative at Kids City School, Humak.

Minister of State for FEPT said that Allah asks us to study and understand the Quran in order to achieve success in this world and the hereafter. Therefore, Quranic study is very important for character building and understanding.




He said that the translation of the Holy Quran, which would be taught in schools, has been endorsed by almost all sects, adding that teachers, parents, students, academics, and scholars admired the new policy.

About whether there should be any marks for students for learning Quran, the minister said the National Curriculum Council will be tasked to take a decision on this. Kids City School, Humak Principal Zubaida Azhar said children will be initially taught Noorani Qaida, topic-wise surahs, and stories from the Quran about various prophets to create an interest among them about Islamic teachings. From class VIII, they will be taught the Quran with translations in line with the government's policy.

However, Private School Network President Dr Afzal Babur said the students will be taught the whole Quran in Arabic till Class-V, after which it would be compulsory to learn it with translations till Class 10. Zofran Elahi, president of the Private Schools Association Islamabad (Urban), said they would start teaching the Quran in their schools from the next academic session after parliament has passed the law.

He added that a few schools may have reservations because they get funding to maintain secular curricula, which might be threatened.

Published in The Express Tribune, November 24th, 2016.

 
COMMENTS
Comments are moderated and generally will be posted if they are on-topic and not abusive.
For more information, please see our Comments FAQ