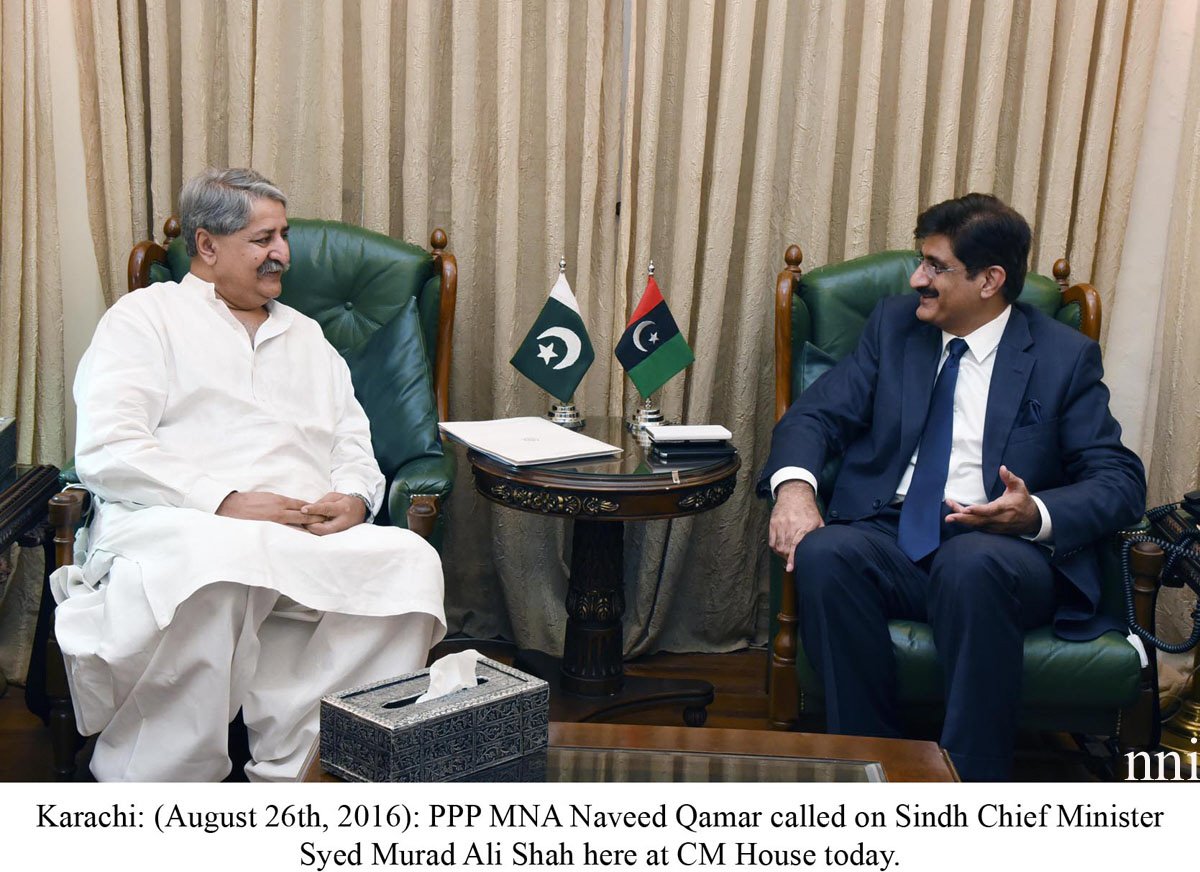 ---
KARACHI: Chief Minister Murad Ali Shah assured Karachi Mayor Wasim Akhtar that he will support him but made it a point to clarify that powers of local bodies' representatives will have to be in accordance with the local government law.

The mayor visited the CM House on Wednesday. Officials privy to the developments of the meeting told The Express Tribune that the mayor had come with high hopes of getting powers but returned disappointed. "I will personally help you but only those powers will be given to mayors and chairpersons of councils that are enshrined in the local government law," said Shah.

Sources said that after the meeting, the mayor returned with dim hopes, requesting the chief minister to reconsider his decision for the sake of Karachi where he was also born. Sources added that Shah responded to this by admitting that he was born in Karachi.




"I played in its streets, received education in its schools, college and university," he said. "This is my city and it belongs to me as it belongs to others." Meanwhile, the spokesperson for CM House denied that the issue of powers was discussed. "Wasim Akhtar paid a courtesy call on him after having been released from jail and taking over the charge of his position," he said. "CM assured the mayor that he would support him."

According to the spokesperson, the CM said that he would be on the same page with the mayor as far as development and public issues of this city and its people are concerned. "The mayor thanked the chief minister and his party for supporting him," added the spokesperson.

Meanwhile, the hand-out issued by the CM House quoted the chief minister as saying, "The city belongs to all of us and we have to work for its development, industrialisation and prosperity together." Soon after his release, the mayor had announced that he will go to meet the chief minister on power issues. Nonetheless, the spokesperson for CM House said that the issue of powers was not discussed in the meeting.

According to sources in the Sindh government, the PPP leadership was not willing to give the same powers that were enjoyed by nazims in the tenure of former military dictator Gen (retd) Pervez Musharraf. Meanwhile, MQM claims that since the mayor is 'toothless', therefore they will knock the doors of judiciary and others to get mayor's powers to enable him to work for the development of Karachi.

Published in The Express Tribune, November 24th, 2016.

 
COMMENTS (1)
Comments are moderated and generally will be posted if they are on-topic and not abusive.
For more information, please see our Comments FAQ