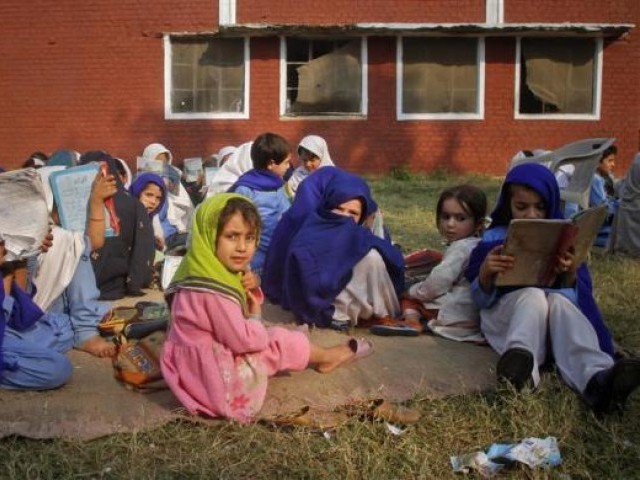 ---
LAHORE: Despite noteworthy improvements in the status of women, Pakistan ranks the second lowest in the South Asian region when it comes to gender parity, according to a report that provides details on key indicators of women empowerment in five countries – Pakistan, India, Bangladesh, Nepal and Sri Lanka.

The report titled 'Empowering Women in South Asia' was launched by Lahore University of Management Sciences (LUMS) Mahbub ul Haq Research Centre as part of its Annual Human Development in South Asia Report for 2016.

Pakistan ranked second-last on gender equality index

The research looks at the status of education, access to healthcare, economic inclusion, availability of jobs, participation in key government functions and law-making. While Pakistan made significant improvements, the country ranks just above Afghanistan at the bottom.

As per the report, women's capabilities and empowerment in areas of politics and law have increased significantly in Pakistan. However, choices for women in the economic arena remain low and whatever they contribute is undervalued.

Pakistan, just like in most South Asian countries, customary practices and religious interpretations often override formal laws for protection of women from discrimination and violence, despite the existence of legal provisions.

Ups and downs

In the education sector, the reports states, indicators of women have recorded significant improvement. "Female literacy rate has improved by about 50% while female gross enrolment rates at the primary, middle and matric levels have also increased by about 15 to 20%, with a similar trend in higher education."

Women empowerment: 'Pakistan working for gender equality'

However, an overwhelming 55% of females are illiterate, with significant gender disparity at all levels of education. Moreover, the country has the largest number of out-of-school children in the world only after Nigeria – more than half of whom are female.

Similar trends have been found in health care. The report notes that women's overall health has improved, for instance the life expectancy of women has increased to 66.5 years. The fertility rate has decreased to 3.6 births per woman. The change is said to be due to an increase in the use of contraceptives.

Increasing activity

The report states that between 2000 and 2014, women's labour force participation rate increased by 50% while gender-wage inequality decreased. The change has been mainly accredited to the increased educational achievements and more employment opportunities.

The report notes that only two out of every 10 women of working age participate in the labour force with the majority doing low-quality jobs. Women work more than men, in both paid and unpaid jobs, but their contribution is unrecognised.

Legal safeguards

As per the report, the Constitution guarantees equality between men and women in social, economic and political aspects but the practice is hindered by discriminatory customs.

Over the past 15 years, the country has witnessed the highest number of laws being passed or amended for women. The country has also formulated a number of labour laws. However, implementation of these laws is evident from the high incidence of violence against women.

The reason behind this is said to be the poor performance of the judiciary and police, which provide space to informal legal systems.

For the entire region, the report states, there have been improvements in women's social, economic and political empowerment but compared to other parts of the world, Pakistan fares only better than Sub-Saharan Africa.

Published in The Express Tribune, November 24th, 2016.
COMMENTS
Comments are moderated and generally will be posted if they are on-topic and not abusive.
For more information, please see our Comments FAQ