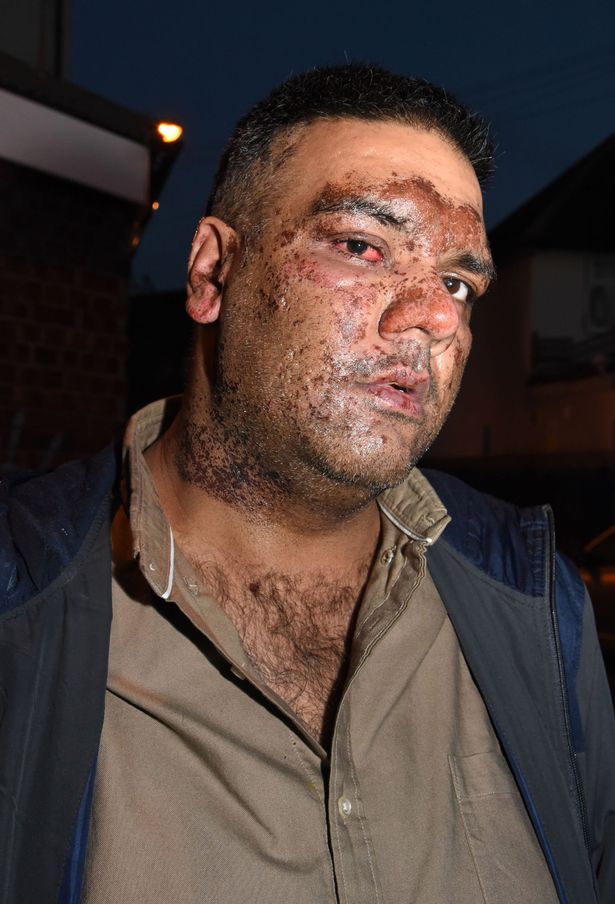 ---
A British-Pakistani man has suffered severe burns after a group of fourteen teenage boys threw acid on his face in an attack in east London.

Imran Khan, 37, was left with burning scars after the street attack, according to The Mirror. The British-Pakistani recalled he was attacked by 14 teenagers in Barking, Essex, just minutes before he tried to deliver a pizza from his shop.

"There were a group of 13 or 14 of them - they just surrounded me. They started swearing at me and I didn't know what to do," he said. "They took the food off me and threw it at my face."


British Pakistani businessman Imran Khan, 37, left with horrific burns after acid attack in Dagenham, east london, by a white racist gang pic.twitter.com/yPNRMeaEhE

— Arosa Mughal (@ArosaMughal) November 16, 2016
New York woman attacked two Muslims, babies in apparent hate crime


The traumatised father-of-five said he is "still in shock" and real pain after the mob sprayed the liquid from a Lucozade bottle through his car window. He said that a shocked passer-by alerted the police and the gang then ran off.

"My face was burning -- it was horrible," he recalled. "I was in a lot of pain and couldn't even open my eyes it was that bad." Imran screamed for help from a shopkeeper based just yards away. The shopkeeper poured a big bottle of water on his face to cool him down. "I think that's what saved me. The burns didn't go too deep thank goodness," he said.

Drunk UK nurse assaulted Muslim taxi driver over women's rights

Imran was rushed to Queen's Hospital, Romford, and spent a night there having intensive treatment before being allowed home the next day.




Hate crime against Muslims rise by 67%: FBI

"It was shocking, I'm still in shock," admitted Imran. "I'm more angry than anything. They should be punished for what they've done," he added. "If they did this to me, what could they do to more vulnerable people?"

A Metropolitan Police spokesperson said they have launched an urgent investigation and were hunting the thugs who attacked Imran.
COMMENTS (9)
Comments are moderated and generally will be posted if they are on-topic and not abusive.
For more information, please see our Comments FAQ