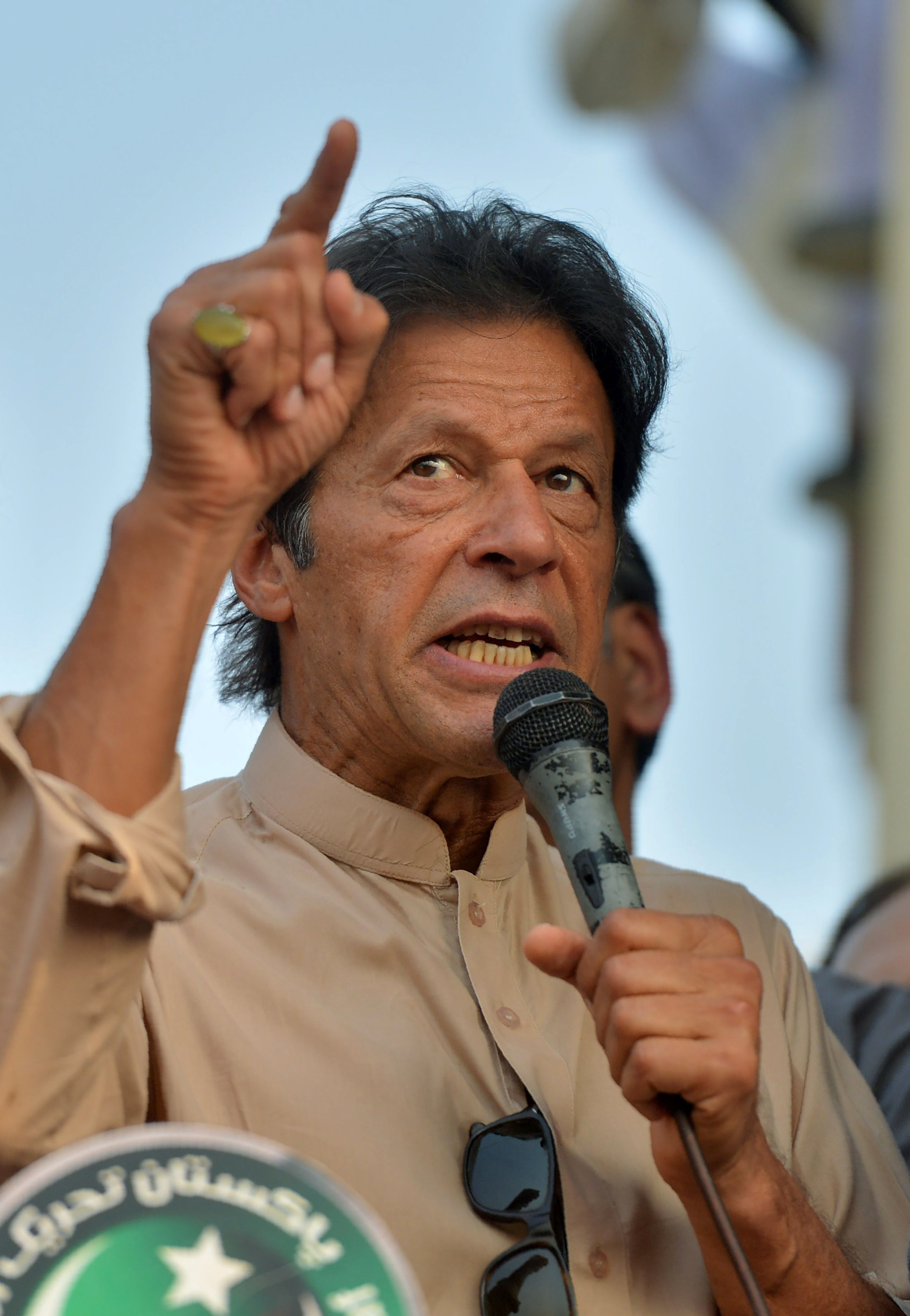 ---
ISLAMABAD: PTI Chairman Imran Khan has said Prime Minister Nawaz Sharif is not telling the truth [about his family's properties abroad] in the Supreme Court of Pakistan.

He passed this comment while addressing participants of the Insaf Student Federation (ISF) convention held on Wednesday where he advised party's student activists to always speak the truth if they wanted to achieve something big for themselves and for society.

Panamagate case: Sharif family continues to spring surprises

"Always speak the truth… Not that 'truth' which nowadays Nawaz Sharif has been speaking before the court," Khan said. He said a powerful and independent judiciary – that refuses to take pressures of any kind – and strengthened state institutions [NAB, FBR, etc.,] could help root out corruption from Pakistan.




PTI's Asad Umar took that opportunity to plead Turkish President Recep Tayyip Erdogan to take his Pakistani counterpart to his country.

"It would be better if you [Erdogan] take your friend [Nawaz Sharif] with you," Umar commented in response to 'Go, Nawaz Go!' slogans raised by the participants during his speech.

Khan during his 19 minutes speech – of which he spent almost six minutes to bringing the youngsters in order by repeatedly asking them to 'sit down' and 'silence' – refrained from making significant political statements except the aforementioned short comment and rather focused on counting 'good habits' which make a man perfect in terms of his/her behaviour.

"I will not start until you all sit down," Khan told the participants who preferred to gather on and around the stage as the PTI chairman took to the rostrum. Hopefully, he said, the day would come when I would deliver a speech and you would listen to it carefully while sitting in your chairs "but it seems that day is far away", Khan commented.

Out-of-sync legal team embarrasses Imran's party

As Imran left the stage, some young activists also engaged in a scuffle.

Earlier, Khan emphasised upon party's student activists to adopt four habits – speak the truth, overcome fear of the unknown, conquer your ego and side by justice always – in a bid to bring change in their lives directly and in society and Pakistan indirectly.

"Neither can you become a good sportsman, or a successful businessman, or a leader until you adopt these four qualities," Khan said.

He supported his points while quoting Quranic verses and couplets from Allama Iqbal's poetry.

"You will be able to take bold steps only if you overcome your fear. Serving and thinking about your own desires will take you nowhere," Khan told them.

He said spending capital in human resource development and strengthening state institutions could lead Pakistan towards betterment.

He said there was a need to make state institutions – including NAB, police, judiciary, tax authorities, etc., strong, adding the K-P government had also been focusing on that front.

At last, Khan asked students to run a membership drive and added after that drive elections among student wings would be held.

I will not attend Erdogan's address to Parliament, confirms Imran

Earlier, MNA Asad Umar said youth were considered an integral part of political movements across the globe and it is because youngsters believe in long struggle and do not become a victim of "compromise".

He said parliaments in developed countries were considered role models for youngsters but in Pakistan in the name of democracy political parties were hiding each other's corruption and wrongdoing.

Published in The Express Tribune, November 17th, 2016.