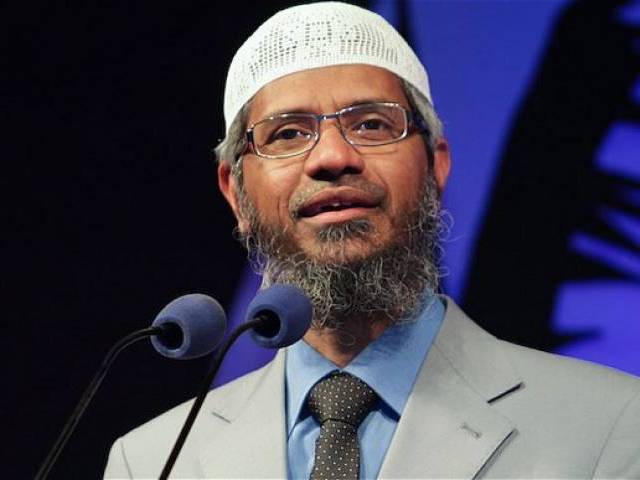 ---
The Indian government on Tuesday banned Dr Zakir Naik's NGO Islamic Research Foundation for five years.

The ban, which is set be implemented with immediate effect, was enforced under India's Unlawful Activities (Prevention) Act (UAPA) and approved at a meeting of the Union Cabinet, Times of India reported. The NGO has been declared an 'unlawful' organisation.

Zakir Naik's NGO barred from receiving direct foreign funding

In September, India banned the NGO from receiving foreign funds directly. The Indian home ministry slapped the ban on Naik's NGO on the grounds that it was carrying out activities contrary to the Foreign Contribution Regulations Act (FCRA), while directing Reserve Bank of India (RBI) to seek prior permission from it before giving any money to the NGO.

According to sources, putting IRF on prior permission category meant that RBI would from now on, have to inform and take permission from the home ministry before releasing any funds the NGO receives, Hindustan Times reported.




The government, while declaring IRF an 'unlawful' organisation in August, decided to slap terror charges on the televangelist, whose 'hate speech' was reported to have inspired one of the five Dhaka cafe attackers.




India set to slap terror charges on Zakir Naik, ban his NGO

According to reports, top government sources revealed that the Indian home ministry had decided to charge Naik under the Unlawful Activities Prevention Act (UAPA) for speeches the ministry and the Maharashtra government has allegedly found containing extremist content.

This article originally appeared on Times of India.


COMMENTS (5)
Comments are moderated and generally will be posted if they are on-topic and not abusive.
For more information, please see our Comments FAQ