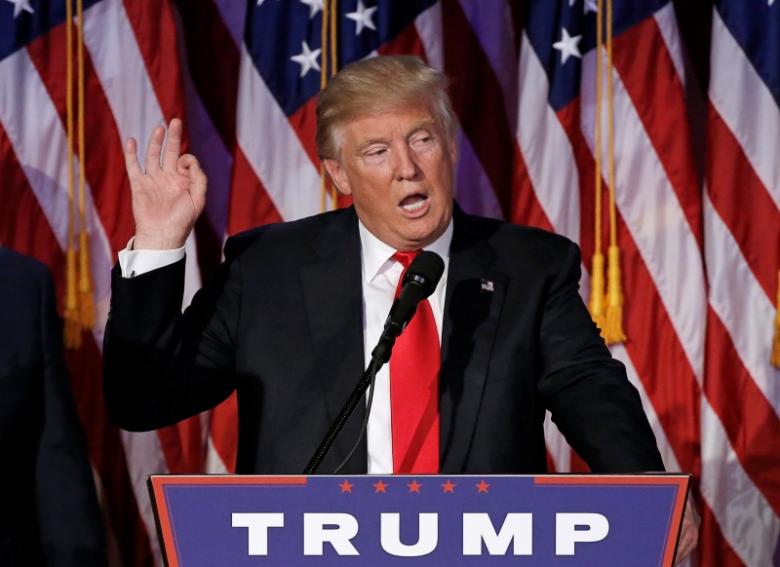 ---
BEIJING: US president-elect Donald Trump's contrary and ambiguous positions have left a pall of uncertainty over how he will manage the relationship between United States and China — the world's two largest economies and its biggest and most powerful militaries.

An editorial in the often nationalistic Global Times newspaper warned Monday that China would "take countermeasures" if Washington levied tariffs and said that "making things difficult for China politically will do him no good".

Beijing would use a "tit-for-tat approach" and target US autos, aircraft, soybeans, and iPhones. It also said that China could limit the large number of students it sends to American schools.

Under President Barack Obama, Washington's foreign policy "pivot" towards Asia was viewed with alarm in Beijing, which saw it as an attempt to contain its growing geopolitical and economic might.

But Trump has offered no clear prescriptions for the strategic issues that plague ties between the two powers, from Beijing's territorial claims in the South China Sea to North Korea's nuclear programme and the future of Taiwan.

China's Xi tells Trump cooperation is only choice

He has also indicated America has had enough of paying to defend allies such as Japan and South Korea, even suggesting they should develop their own nuclear weapons.

Mark Williams of Capital Economics previously said in a note that "if the US is less engaged in Asia, Beijing will have an opportunity to shape regional political and economic integration on its own terms".

That could include an Asia-focused trade agreement of its own that excludes the US, in the same way that China was not part of TPP.

Beijing is already embarked on negotiations to create the Regional Comprehensive Economic Partnership (RCEP), a free trade area encompassing the Southeast Asian grouping ASEAN, China, India, Japan, South Korea, Australia and New Zealand.

Trump vows to immediately deport up to three million immigrants

Something of a mirror image to the TPP, it includes six of the putative Washington-led grouping's 12 members.

It would encompass more than three billion people and Australian Foreign Minister Julie Bishop told media Thursday that if the TPP does fail, "then the vacuum that would be created is most likely to be filled by RCEP".

China's foreign ministry spokesman Geng Shuang said Monday that Beijing attaches "great importance" to its relationship with the US and will make "concerted efforts" to expand cooperation with the Trump administration.

Asked about Trump's vow to withdraw from the Paris climate change pact to cut greenhouse gas emissions -- which China and the US both ratified in September -- Geng stressed that the agreement "officially entered into force" this month.
COMMENTS (8)
Comments are moderated and generally will be posted if they are on-topic and not abusive.
For more information, please see our Comments FAQ