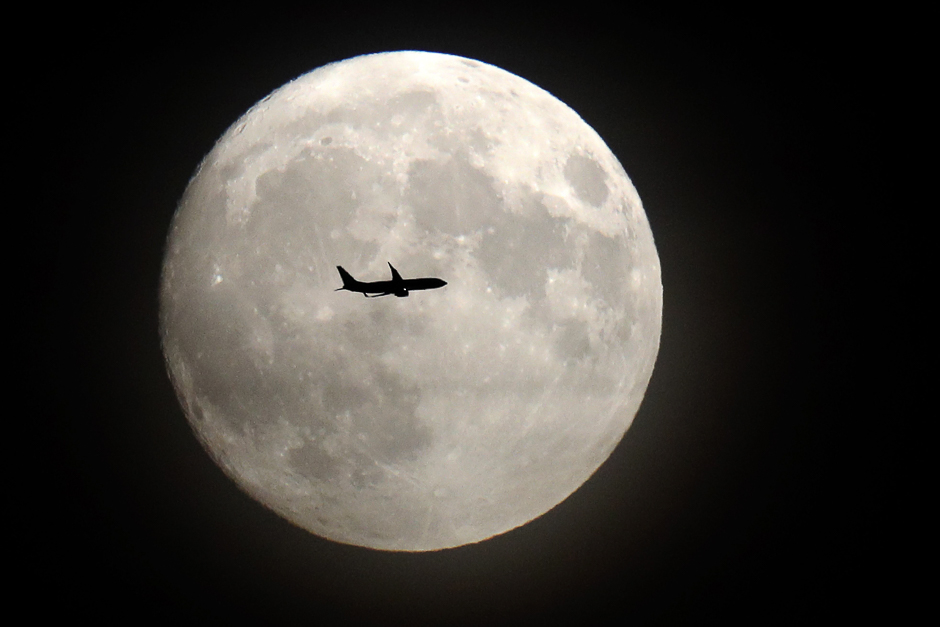 ---
The largest, brightest full moon in nearly seven decades will be on display this evening, promising Earth-bound sky-watchers a celestial "supermoon" spectacle.

The full moon will come nearer to Earth than at any time since 1948, astronomers said. At closest approach, which occurs at 6:23 a.m. EST on Monday, the moon will pass within 216,486 miles of Earth's surface, about 22,000 miles (35,400 km) closer than average.

If skies are clear, the upcoming full moon will appear up to 14 per cent bigger and 30 per cent brighter than usual, making it what is called a supermoon, according to NASA. A supermoon occurs when the timing of a full moon overlaps with the point in the moon's 28-day orbit that is closest to Earth. About every 14th full moon is a supermoon, said University of Wisconsin astronomer Jim Lattis.

The next time a full moon comes as close to Earth will be in 2034.

Here we look at some pictures of the moon already sighted across the globe.


COMMENTS
Comments are moderated and generally will be posted if they are on-topic and not abusive.
For more information, please see our Comments FAQ