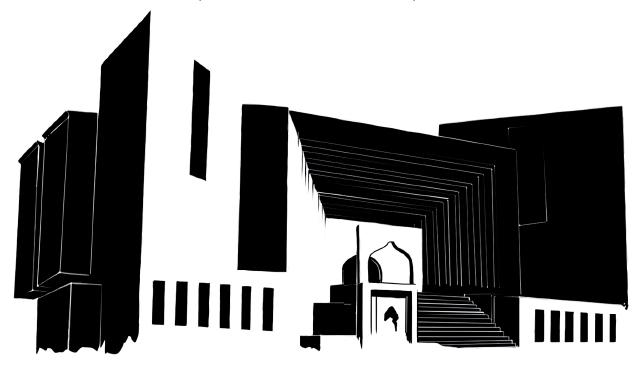 ---
ISLAMABAD: Justice Nasirul-Mulk and Justice Raja Fayyaz disassociated themselves from the five-member bench that was hearing the Provisional Constitutional Order (PCO) case and referred the matter to Chief Justice (CJ) Iftikhar Muhammad Chaudhry, requesting him to constitute another bench for the case.

Naeem Bukhari, counsel for Justice Jahanzeb challenged the impartiality of Justice Nasirul-Mulk, Justice Raja Fayyaz and Justice Tariq Pervez since they have a personal interest in the contempt of court proceedings against the judges who took oath under the PCO despite the Supreme Court's (SC) restraining orders on November 3, 2007.

Justice Mulk and Justice Fayyaz were also part of the seven-member bench which issued restraining orders on November 3 stopping judges from taking oath under the PCO and therefore should not be part of the bench, Bukhari pleaded. Bukhari added that Justice Mulk and Justice Fayyaz took oath under former chief justice Abdul Hameed Dogor and that Justice Pervez took oath following the directives of Dogor and became the Chief Justice of Peshawar High Court, however, after the verdict declaring all actions of November 3 illegal, he retook his oath under the constitution and was later elevated to the SC.

Justice (Retd) Bhagwandas and Justice Ghulam Rabbani were never members of the bench that issued restraining orders on November 3 since they were not present in Islamabad and therefore could not have signed the judgment, Bukhari added. Talking to the media outside the SC Bukhari said that his client had raised objections to the presence of Justice Mulk, Justice Tariq and Justice Raja Fayyaz in the bench that gave the PCO judges verdict adding that no judge should appear in a case where he may have a vested interest. Bukhari praised the judges by saying that by disassociating themselves from the case they have set an example for the judiciary.

Published in the Express Tribune, May 11th, 2010.