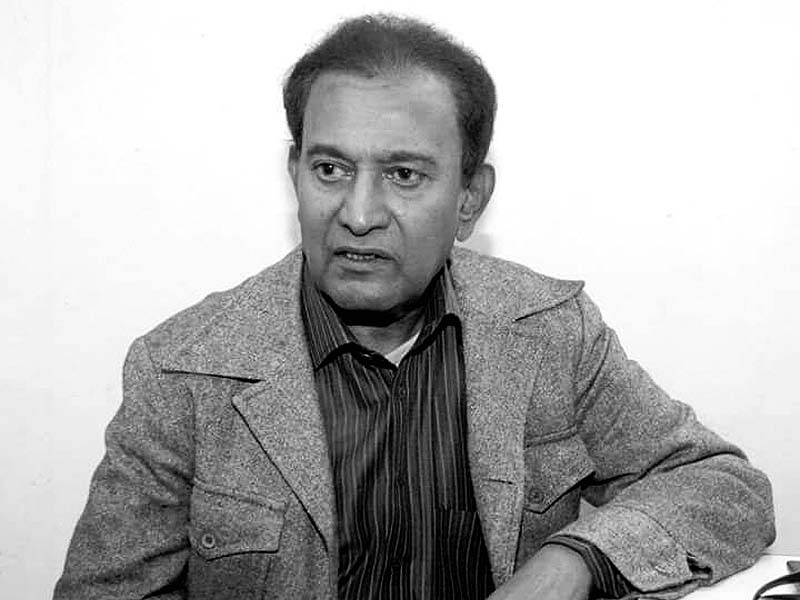 ---
LAHORE: Legendary Pakistani singer Arthur Nayyar — popularly known as A Nayyar — passed away of a heart attack on Friday night, leaving behind a legacy of iconic songs from the 1970s and 1980s, including the much celebrated Jungle Mein Mangal Tere Hi Dam Se. He was 66 years of age.

Leonard Cohen, rock music's poetic visionary, dies at age 82

Nayyar began singing back in 1974, his debut being a romantic ballad called Yunhi Din Kat Jaye, Yunhi Shaam Dhal Jaye from the film Behisht. This was the golden period of both Lollywood and Bollywood, when singers such as Muhammad Rafi, Kishore Kumar and Mukaish had Indian cinema wrapped around their fingers while Mehdi Hasan, Ahmad Rushdi and Masood Rana ruled over Pakistan.

No one expected a youthful new singer to come forth during the time, let alone do well in the music industry, until Nayyar did. His career only soared over the next two decades following release of Behisht and eventually, Nayyar went on to become the go-to playback singer in Lollywood. Songs like Jungle Mein Mangal Tere Hi Dam Se, Pyaar Tau Aik Din Hona Hee Tha and Aik Baat Kahoun Dildara became the reasons for the success of their respective films and the singer even received the prestigious Nigaar Award five times.

Singer A Nayyar passes away

Unfortunately, Nayyar's good luck seemed to run out along with that of the Pakistani film industry. His last few years were spent trying to make ends meet, desperately seeking a job and respect as he once had whilst also dealing with the recent death of his eldest son and undergoing medical treatment himself.

While he failed to score a stable job, Nayyar did manage to retain the love he had always received from members of the Pakistani film circuit, many of whom are still distraught over the news of his death. "Nayyar was a top class singer who blessed many of my films with his sweet, melodious voice. I truly believe that no other singer will ever be able to do what he could," senior film director Altaf Hussain told The Express Tribune.  "Those who have heard his music will agree with me that we have lost a legend with his death," added actor Nisho Begum.

Their sentiments were echoed by musician Ustad Tafu, who has worked with Nayyar on a number of songs. "While his voice was indeed enchanting, I think he will always be remembered for other services to the industry, such as the music academy he established and the aspiring singers he trained there," said Tafu.

Actor Shiba Butt – who knew Nayyar both professionally and personally added that the musician was a thorough gentleman who never had any scandals or controversies attached to his name. "Not many people know this but his songs Karta Rahounga Yaad Tujhe and Mere Labon Se Mit Na Sake Ga Beena Tera Naam were about his wife, Beena," she revealed. "It's heart-breaking that when he died, Beena and their three daughters were abroad."

Even Shahid Mehraj, a reverend at Lahore Cathedral, spoke highly of Nayyar and his reputation within the Christian community. "His services to Lahore's Christian community are innumerable as he has sung a lot of religious songs and released a religious album as well," shared Mehraj. "Nayyar would attend every church event and we often sing his songs during worship as well. Artists are national assets, regardless of them being Christian, Muslim or belonging to any other religion. I humbly request our government to support other great ones in the future, so that they may be spared the troubles Nayyar had to face."

Published in The Express Tribune, November 13th, 2016.

Like Life & Style on Facebook, follow @ETLifeandStyle on Twitter for the latest in fashion, gossip and entertainment.