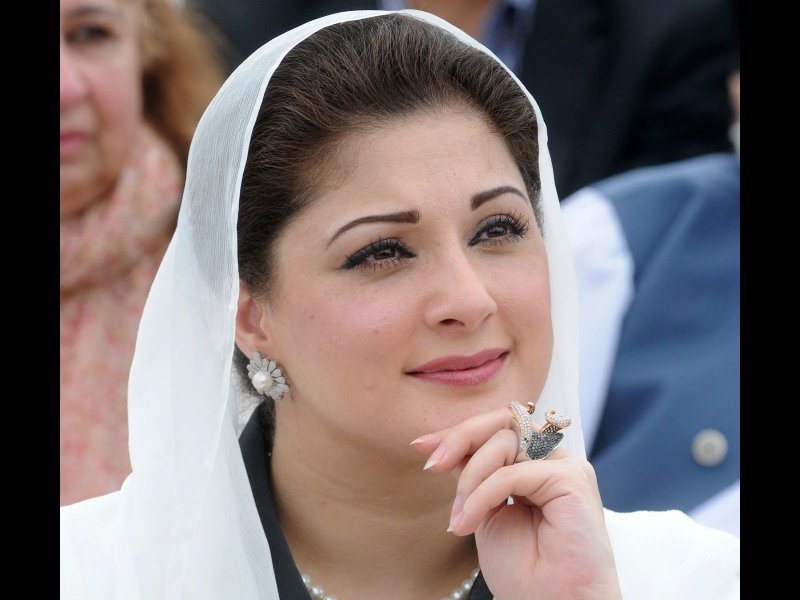 ---
ISLAMABAD: Leaders of Pakistan Tehreek-e-Insaf (PTI) pledged on Friday that they would submit more evidence in the Supreme Court, proving that Maryam Nawaz was still a dependent of her father in financial matters in the period during which their London properties were purchased.

Addressing a joint press conference at Bani Gala, PTI leaders Shah Mehmood Qureshi, Asad Umar and Jehangir Khan Tareen said: "Nawaz Sharif has claimed that he shored up funds in 2005 for his children to start businesses after selling a steel mill in a Gulf country. But the proof gathered by the PTI prove that offshore companies were registered by the family and millions of rupees were invested via these firms much before 2005," Jehangir Khan Tareen said.

Panamagate case: Ruling party seeks refuge from SC heat in populist projects

Five apartments were purchased in the Mayfair area of London in 1993, 1995, 1996 and 2004 through three offshore firms, he said, adding that these properties were subsequently pledged to obtain loans. "This can be verified through the detailed judgment in the Al-Toufeeq case in the London High Court," he maintained.

According to him, companies incorporated by the family in 2001-05 clearly mention one of the Mayfair flats as the residential address of Hasan Nawaz. He said that previous statements of Kulsoom Nawaz, Chaudhry Nisar and other PML-N leaders were on record in which they admit to the existence of these flats "years before 2005".

He said according to statements submitted by the PM's children in court, Maryam Nawaz had been receiving money as 'gift' from her father while her father received money in a similar fashion from his son.

"The income in returns submitted by Maryam does not match her expenses. It is insufficient to even meet her travel expenses," Asad Umar said. "She is a dependent of the prime minister and no one can challenge this fact," Umar said.

Shah Mehmood Qureshi accused the prime minister of lying about "the family's foreign properties and businesses". He said that PM Nawaz and his relatives were interlinked in business matters. He said that in court papers, Maryam was declared as a trustee and not a beneficiary.

No discrepancies in tax returns of PM, daughter: Ferguson

They claimed in 2011 declarations, Maryam's name was mentioned as a dependent. They cited a 2011 TV programme in which Maryam declared that she and her brothers did not own any property in London and that she lived in her father's house.

He said that the Securities and Exchange Commission of Pakistan (SECP) wrote a letter to the UK entity, which investigated financial frauds, about the Sharif family's offshore firms registered between 2001-05 and expressed suspicion that the money was laundered.

Asad Umar said that statements submitted by the PM's children in the SC contained 54 pages of which 40 relate to wealth and income tax details of the prime minister and his daughter.

"These details clearly show that the family is interlinked and money is revolving round the family," he said.

He said that PTI would ask the court for more time to gather details of the crimes of the ruling family.

Dawn's leak

Responding to a question, Shah Mehmood Qureshi said that PML-Q, PTI and Jamaat-e-Islami (JI) were ready to move a joint resolution in the Senate over the issue of the formation of a controversial committee to probe who leaked sensitive security information to a section of the press.

Doubting impartiality, he said a retired judge, named as the head of the committee, had connections with the Sharif family. "PTI is just saying that a serving SC judge should head the committee. But the government is trying to sweep the matter under the rug."

Published in The Express Tribune, November 12th, 2016.