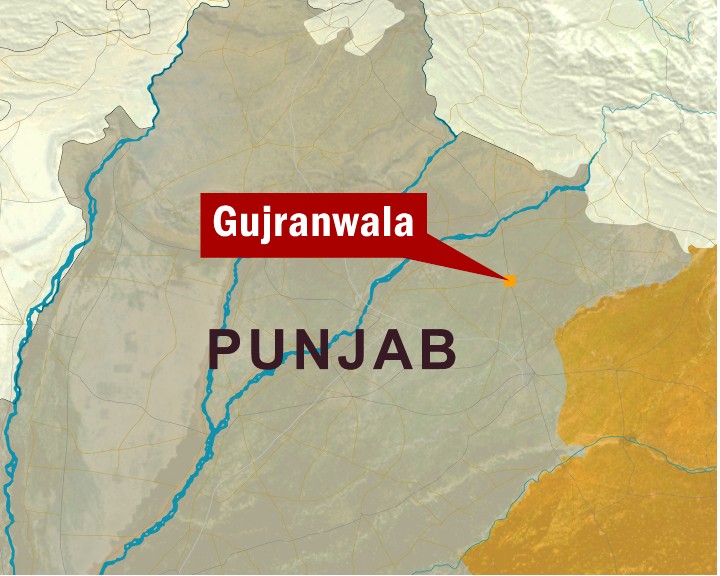 ---
GUJRANWALA: Gujranwala Police has recovered a three-month-old boy who was kidnapped from the Civil Hospital three days ago.

Javed, who lives in the Hashmi Colony, said that he was visiting his sister, Rehana, who was admitted to the Civil Hospital, with his wife, Aneela, and son. Javed said his sister was admitted to the hospital for the delivery of her child. He said he and his wife were sitting in the waiting section of the gynaecology ward at 5am. "As we were waiting, two women came over and started playing with my son.

I took no notice of it and let them play with him. My husband had gone to the reception desk to ask something," Aneela said. She said that after some time, when her husband called her, she asking the women to take care of her child for "a few moments". "They said they would help and I only left my boy's side for less than five minutes.

By the time we came returned, our son had disappeared," she said. Javed said that they realised immediately that something was wrong and started looking for the women. He said that when they could not locate them, they panicked. Later, Javed filed a complaint with the Civil Lines police. The police arrived on the scene and registered an abduction case against the unidentified women on May 7.

Gujranwala DIG Zulfiqar Cheema ordered Civil Lines SSP Usman Akram Gondal to form a special team to recover the child on May 7. The team included DSP Syed Iqbal Hussain, SHO Civil Lines Sajjad Ahmed and ASI Abdul Jabbar. The team was ordered to recover the boy within a week. SSP Gondal managed to recover footage from the hospital's security camera which clearly showed the car used by the women.

The police teams then proceeded to conduct raids in Faisalabad, Sheikhupura and Islamabad and after two days inspector Sajjad Ahmed recovered the boy from Rawalpindi's Khana Pul, and arrested three women, Asiya, Rani, Zahida and Asiya's husband Iftikhar Butt. The police also impounded the car being used by them. The accused revealed that Asiya, who is Iftikhar's second wife, had abducted another boy two months ago from the Children's Hospital in Sialkot and sold the baby to a woman named Ruqaiyya.

Asiya said she worked as a midwife, and she and two of her collegues had abducted seven children in three years, selling them to childless couples in neighbouring districts. "She admitted that her job as a midwife had made it easy to acquire children and the busy wards in public hospitals made it easy to escape with the children unnoticed," Sajjad said. He said that Asiya has admitted that she and her gang generally dressed up as nurses in hospitals which made them seem less suspicious.

"They have been doing this for over three years. They usually took new-born babies and the parents were informed that the child was a still-born to avoid suspicion," the SHO said. He said that Asiya confessed that she and her accomplices would usually drug the babies before sneaking them out of the hospital. Asiya's husband Iftikhar usually planned the kidnapping and had a car waiting outside so that the gang members could make a quick getaway. Cash prizes and commendatory certificates have been announced for the police team who busted the gang.

Published in the Express Tribune, May 11th, 2010.
COMMENTS
Comments are moderated and generally will be posted if they are on-topic and not abusive.
For more information, please see our Comments FAQ