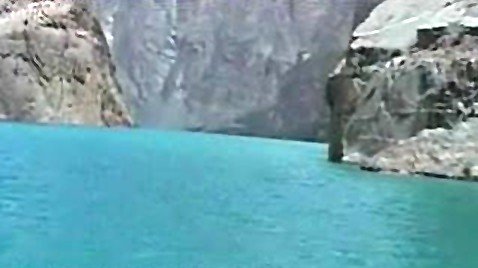 ---
GILGIT: Authorities in Gilgit have claimed that no water reservoirs – including Tarbela dam – will be affected even if the Attabad artificial lake bursts its banks.

"Tarbela dam is more than 400 kilometres away from Gilgit and I can assure you that the affect of any flashflood (in case of tragedy) will not go beyond Bunji, about 60 kilometres from here," Asif Bilal Lodhi, the director-general of the National Disaster Management Authority (NDMA) told journalists at his office on Monday. He gave a detailed presentation on the Attabad lake with the help of slides.

Lodhi said they were in control of the situation. "However, we are also prepared for the worst," he added. According to his calculation, if the dam bursts in one hour, about 8,000 cubic metres of water will be released per second and it will take five hours for the flashflood to reach Gilgit, about 130 kilometres from Attabad.

"According to our calculations, the lake will not burst its banks before May 26 even if the inflow of water remains above average," he said, adding that the Pakistan Army was fully supporting the local authorities in averting a calamity. He said that around 31 villages could be fully or partially affected if the dam was breached. And the total number of affected people could rise to more than 13,000.

Lodhi said that a sophisticated alarm system was in place which would alert the people from Attabad to Gilgit, in case the dam burst. He said the government had arranged cradle bridges at eight sites. "Two companies of the army are assisting us in this regard," he added. The NDMA official said that seepage had been witnessed at five points in the dam and the flow of water from them was 60 cusecs. "Keeping in view the release of water from these points, it is highly unlikely that the dam will be breached," he added.

Citing the latest statistics, Lodhi said that the lake was 15 kilometres long. Almost 90 per cent of debris has been removed from the site, he said. "We have removed tons of soil to create a spillway to ease pressure on the dam," he added. "However, huge boulders buried under the debris are impeding the pace of work."

Lodhi said that so far two villages had been submerged while another village Gulmit was feared to be inundated soon. "We are doing our best to provide relief to the affected people," he said, adding that they had sufficient stock of floor and medicines. The massive landslide on January 4 had blocked the flow of the Hunza River, creating an artificial lake that continues to expand.

Published in the Express Tribune, May 11th, 2010.
COMMENTS (3)
Comments are moderated and generally will be posted if they are on-topic and not abusive.
For more information, please see our Comments FAQ