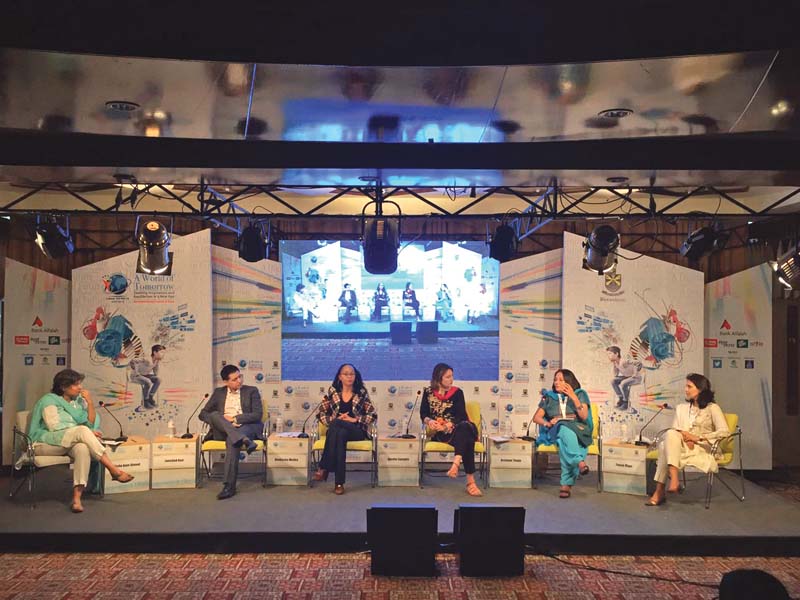 ---
LAHORE: The resistance against feminism is not solely due to the fear of uncertainty on men's behalf but it is very much about power and privileges.

Pakistan Commission on Status of Women chairperson Fauzia Waqar said this while speaking at a discussion on 'Moving Towards a Gender Neutral Society' organised by the Beaconhouse School System.

The event was aimed at reviewing narratives regarding women empowerment and a need to look at them with different perspectives.

"People knowingly do not want to give up power because they know they will have to give up on a lot of privileges," she said.

"When I started working in the government, I realised was a huge disparity in birth registrations for women," she added.

"We have to look at achieving gender equality from action-oriented fundamental ways such as ensuring birth registration of girls so that they can demand their rights," said Fauzia.

Gender specialist from Nepal Archana Thapa questioned the notions of mechanisms which define masculinity and femininity.

"In my country, a positive masculine figure is defined in a way which makes it almost unreal, while a feminine figure is defined as one who does not speak at all," she said.

Similarly, social activist from Barcelona Aurelie Salvarie said, "When we talk about narratives, it is important to see the full picture, because many men are the victims of toxic narratives of masculinity."

According to Aurelie, there is a need to acknowledge the deep visceral fear about change on men's behalf about what will happen afterwards, when women are equally powerful since men fear being irrelevant.

"We should think about things what you are doing on a daily basis, do you apologise too much, do you start shrinking in public spaces, as a man do you give enough space to women to speak", she added.

American International Attorney  Kimberly Motley said that in terms of gender and law, by and large most countries recognise that men and women are  supposed to be considered equal but the problem is that people do not use the laws for protection.

"We allow our government to abuse us, for example it's illegal for a woman to be sold however it happens regardless for many reasons but primarily for the reason that people are not willing to fight against it," Kimberly said.

UN country representative on women in Pakistan Jamshed Kazi said when we see patriarchy as entitlement, then it should not come as a surprise that the idea of equality is regarded as a challenge or something problematic by men.

Jamshed was also of the view that instead of shunning the idea of gender from society altogether, we need to bring up boys in different contexts of masculinity, one that is not intimidated by brains or power of opposite gender.

"There are people who are highly qualified but we find them practicing notions of gender inequality despite the level of education or exposure. Many of the norms that we talk about are not just embedded in men's minds but many women are bearers and upholders of patriarchal notions," he said.

Published in The Express Tribune, November 7th, 2016.

 
COMMENTS
Comments are moderated and generally will be posted if they are on-topic and not abusive.
For more information, please see our Comments FAQ