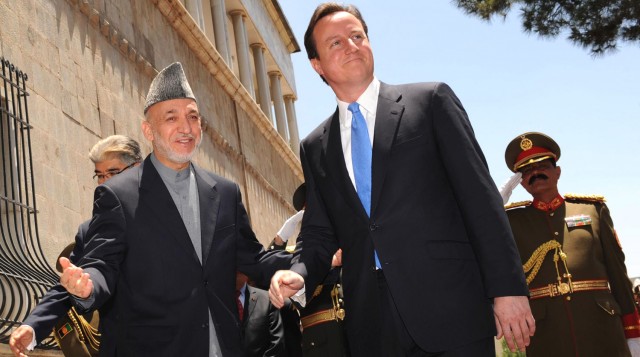 ---
WASHINGTON: The US rolled out the red carpet for Afghan President Hamid Karzai on Monday as he kicked off a four-day visit to the country, hoping to patch up public spats that cast a shadow over joint war efforts.

After chiding Karzai for months for alleged corruption and vote-rigging, US officials hope that extended face time with leaders including President Barack Obama will help forge personal bonds and a better working relationship. In a sign of the US effort, Richard Holbrooke, the envoy for Afghanistan and Pakistan who has had particularly tense ties with Karzai, personally greeted him as he landed early Monday morning at Andrews Air Force Base.

Secretary of State Hillary Clinton will welcome Karzai with a dinner at the Blair House, the official guesthouse for state guests across from the White House. While few believe that US concerns about Karzai have disappeared, the Obama administration has made a concerted effort to treat the Afghan leader with greater respect, seeing little to gain from deteriorating relations. Obama will offer Karzai all the trappings of a head of state, including Oval Office talks, a joint press conference and a White House luncheon on Wednesday.

Obama will "have the opportunity to make good for the hospitality that was showed to him with the meal that he received in Kabul," said Ben Rhodes, the White House deputy national security adviser. He said that the Obama administration and Karzai will "take stock of where we are, take stock of what the next steps are, what additional steps might be taken" in the fight against the Taliban. In an opinion piece in The Washington Post published Saturday, Karzai praised sacrifices by both US and Afghan forces but acknowledged problems between the two countries.

"As in any genuine partnership, this has not been an easy ride. We have had our share of disagreements over some issues and approaches," he wrote. On Thursday, Karzai will wrap up his stay with a visit to Arlington National Cemetery in Virginia, where many of the US war dead from the Afghan conflict are buried.

Published in the Express Tribune, May 11th, 2010.