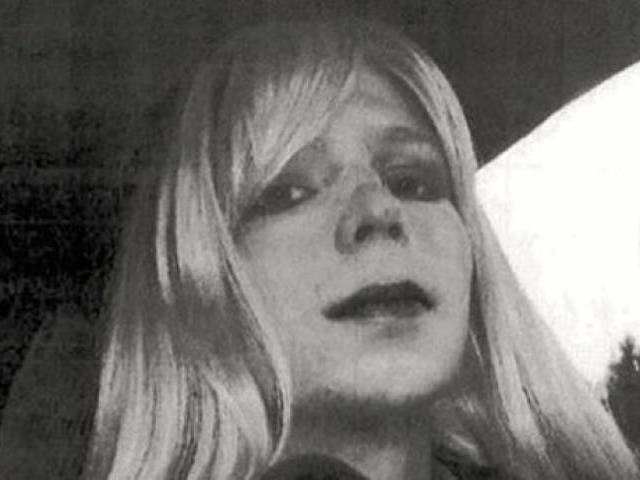 ---
WASHINGTON: Imprisoned transgender US soldier Chelsea Manning tried to commit suicide last month while serving time in solitary confinement for a first attempt in July, her representatives said Friday.

Manning, a former Army intelligence analyst sentenced to 35 years in prison for handing classified documents to anti-secrecy website WikiLeaks, tried to kill herself on October 4, according to a statement she dictated to supporters by phone 11 days later and released by The New York Times.

American Civil Liberties Union rights group attorney, Chase Strangio confirmed the attempt on Twitter.

"After her July suicide attempt, I watched her begin to piece her life and spirit back together only to have that shattered by the disciplinary proceedings brought against her and then the unannounced initiation of her term of punishment last month," Strangio said.

Chelsea Manning hospitalised after attempted suicide

Manning's four-page statement, addressed to the inspector general of the intelligence community, indicates she attempted to commit suicide on the evening she was placed in solitary without prior notice.

She was later placed on suicide watch in a special housing area.

Much of the statement described strange events that she said took place on the night of October 10, less than a week after the suicide attempt. These included a simulated attack on the prison and an mock rescue attempt, in which she refused to participate.

The events could not immediately be independently verified.

Manning, 28, who was previously known as Bradley, was convicted in 2013.

WikiLeaks' Manning says he wants to live as a woman

Manning ended a five-day hunger strike in September after the Army agreed to provide surgery to treat her gender dysphoria.

She was arrested in 2010 while serving as an intelligence analyst at a US base near Baghdad after sending 700,000 documents -- military war logs and US diplomatic cables -- to WikiLeaks.

Manning has repeatedly decried her treatment at a men's military prison in Fort Leavenworth, Kansas.

The soldier has been hailed by supporters as a hero for exposing what they see as US abuses in the wars in Iraq and Afghanistan, but denounced by prosecutors as a traitor who put country and comrades at risk.
COMMENTS
Comments are moderated and generally will be posted if they are on-topic and not abusive.
For more information, please see our Comments FAQ