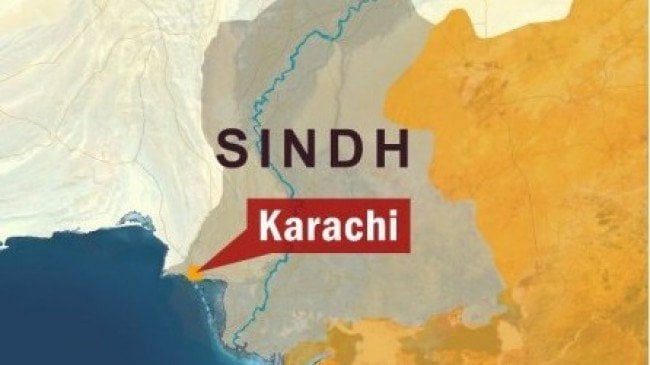 ---
KARACHI: The latest disguise for robbers comes in the form of a meek 'maid', police officials have warned.

Several cases of robberies have been reported between 2009 and 2010 and have given the police the impression that one of the more vulnerable areas is in the jurisdiction of the Darkhshan Police Station, where 15 cases were registered over the same period. In DHA, eight cases were registered and three FIRs were registered at Clifton, two at Boat Basin and four at Frere Town. Police said that many instances of robberies are never even reported. It is because of this reason that these robberies are actually on a rise, they added.

Talking to The Express Tribune, DIG South Irshad Seehar said that most of these crimes are reported in Clifton and DHA. People should report such robberies because it would help in creating records of their domestic help. Fingerprinting, photographs and other information could be stored and a database created which would help catch these robbers. Different women have different styles and female robbers are no different. While some may steal while the household family is away, the bolder ones can loot houses by taking their employers hostage.

A resident of boat basin, Innayat Shah, had such an experience. According to Shah, the woman came with an accomplice and guns while he was at work. "They tied up my wife's hands and feet and robbed the house while our baby slept in one of the rooms," Shah said. The maid-turned- 'Daku Rani' and her friend stole $1,000, five tola of gold jewellery, a DVD player and two mobile phones from Shah's house. His wife was rescued by neigbours who broke the door when they heard her screams for help.

The family complained to the police and provided contact numbers of the woman but their efforts yielded no results. Reeta's is a similar story. A resident of Seaview, Clifton, said that she employed a woman at her house in December 2009. But she had a bad feeling about the her character and so the very next day, she asked her to discontinue work. A day later, the woman was back but this time it was not to work. She had two young women as accomplices and with their help, she took away all of Reeta's jewellery after locking her in her bedroom.

The police were unable to trace the robbers because the 'maid' had provided Reeta with incorrect contact information. However, the police do have their success stories. For instance, 35-year-old Anila, who robbed a retired air vicemarshal's house, was caught by the police and all the stolen possessions retrieved. The investigation officer of the case, Aijaz Butt said that Rao Abid's house in Phase VIII, DHA, was robbed by their domestic helper when the entire family had gone to Lahore. She stole jewellery, including diamonds worth Rs5 million.

The police managed to trace the woman through her cell phone number. Two weeks later, she was arrested in Liaquatabad, where she was trying to sell the jewellery. The woman confessed to the robbery. "She said that she had seen the jewellery in a cupboard and had dreamt of becoming a very rich person," the IO said, "She was planning to buy her own house."

According to a police officer, a retired NED university professor was killed in her house by a couple who was working for her. They took away all her valuables and escaped to the Punjab, he said. They were arrested and later, both confessed that they had carried out several such robberies in houses where they worked as help.

Published in the Express Tribune, May 11th, 2010.
COMMENTS
Comments are moderated and generally will be posted if they are on-topic and not abusive.
For more information, please see our Comments FAQ