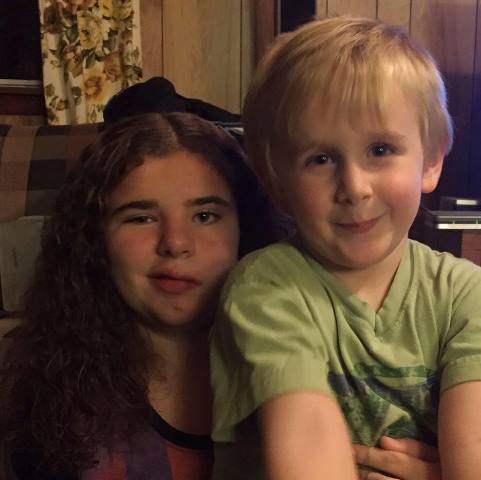 ---
An 11-year-old cancer survivor has committed suicide after she faced relentless bullying over her appearance.

Bethany Thompson beat a brain tumor when she was a toddler but sustained nerve damage that gave her smile a slight slant which led to bullying, her mother told CNN.  Her smile was just a bit "crooked," her family said.

On October 19, Bethany and a friend made anti-bullying posters that read "Buddies, not bullies". They presented the posters to administrators at Triad Middle School in North Lewisburg, a small town not far from Columbus, Ohio.

Bullying had been at its peak that day with Classmates incessant in their behavioUr, according to the Columbus Dispatch, and on the bus ride home, Bethany told a friend she was going to commit suicide. "She told her she loved her and that she was her best friend forever," according to Bethany's mother, Wendy Feucht, "but that she was going to kill herself when she got home."

Her friend's father immediately called Feucht but it was already too late. Bethany had found a loaded handgun hidden in the house and had managed to pull the trigger in the back porch.

US suicide rate jumps 24 per cent since 1999: study

"I think that she was just done; she didn't feel like anybody could do anything to help her," her mother said. "People need to know that even the littlest things can break someone."

"There's a piece missing," Bethany's mother told CNN. "I've had this constant in my life for 12 years and now it's gone. Nothing's going to be able to fill that hole."

Authorities called Bethany's death an apparent suicide by gunshot, according to the police report, although the medical examiner has not yet announced the results of an autopsy. Bethany's mother said she had already spoken with the principal days before her daughter's death and was told he was investigating the bullying situation.

"Something has to change," Feucht said. "Something is broken in the system and there are lots of different ways that this could have been handled."

Triad Local Schools Superintendent Chris Piper said affirmative steps were being taken to protect the student, after she complained of bullying last year. "As many school districts across the country are currently doing, the Triad Local School District is undertaking efforts to bolster anti-harassment and bullying training for both students and staff," Piper said in a statement.

Further, he said, "The Board of Education will not tolerate harassment, intimidation, or bullying of its students. Our District takes great pride in dealing with bullying immediately — it is stopped, students are disciplined appropriately, and measures are taken to protect victims. Parents and students who have any concerns about bullying are encouraged to report it immediately to any staff member."


In 2014, 13-year-old girl Emilie Olsen, fatally shot herself in her Fairfield home in Ohio. The Asian American teenager was picked on over her race and perceived sexual orientation. Her parents sued Fairfield City School District, claiming that school administrators negligence and failure to prevent the bullying had ultimately led their daughter to kill herself.

Spanish consulate official found dead in Islamabad

The US Department of Education in a 2015 report reported that about one in five students were bullied during the 2012-2013 school year. The US federal government, however, has taken a cautious stance in blaming bullying for youth suicides.

This article originally appeared on The Washington Post.