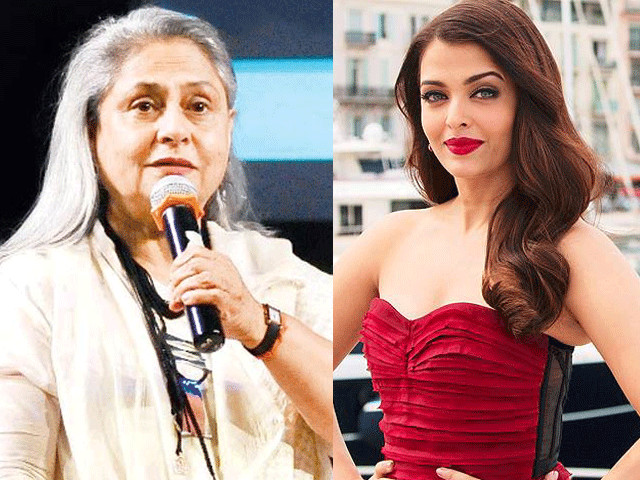 ---
It seems Aishwarya Rai Bachchan's father in law Amitabh Bachchan is not the only one who had reservations about her bold avatar in the film Ae Dil Hai Mushkil. Her mother in law also appears to be upset with her racy appearance.

Speaking at the MAMI 18th Mumbai Film Festival, comparing her time with the contemporary age, Jaya Bachchan slammed filmmakers saying film making has become a business now, Times of India reported.

"Filmmakers at that time, created art. Today, it's a business and all about numbers. Everything is thrown at our face," she said.

Aishwarya opens up on intimate scenes with Ranbir Kapoor in ADHM

Expressing disappointment at the explicit love scenes in films in recent times Jaya said people are not ashamed anymore, which seemed to be a subtle dig at Aish for her intimate scenes in the film.

"People have forgotten subtlety. Open display of affection is considered smart... sharam naam ki toh cheese hee nahi hai (people are no longer ashamed). Now, it's about big collections at the box office, Rs100 crore films, first weekend collection...It's all Greek to me."

The 68-year-old actor went on to say that nowadays there's no difference between a protagonist and antagonist since both have the same avatar.

Watch: Jaya Bachchan loses her temper (yet again), this time at students

"Earlier, there used to be a vamp and a heroine. But now, there is no need for a vamp because the heroine does exactly what a vamp does. She wears itsy bitsy clothes and dances, does item songs," she said.

Aishwarya Rai Bachchan has been making headlines regarding her steamy scenes with Ranbir Kapoor in the film Ae Dil Hai Mushkil for quite some time now.




The film also stars Ranbir Kapoor and Anushka Sharma in pivotal roles.

Have something to add to the story? Share it in the comments below.