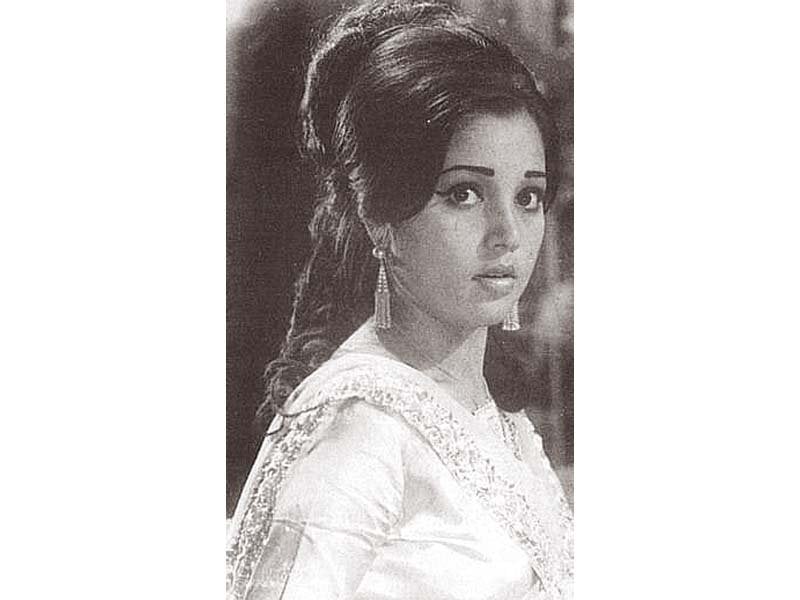 ---
LAHORE: Lollywood may have died long time ago and Pakistani cinema has emerged. But there are some personalities from the yesteryears whose impression has stood the test of time. One such person is Nisho Begum. The actor, whose claim to fame was Iqbal Shahzad's 1970 film Baazi, is excited about it being rescreened 46 years later.  The film will be played at Lok Virsa, Islamabad, on October 29.

Nisho, who made her Lollywood debut with Baazi, shared her shooting experiences and also shed light on her almost four-decade-long film career. "I am really happy that my first-ever film is being screened and am glad that old films are still an attraction for audiences. The Lollywood era was no doubt the best time for our film industry," Nisho told The Express Tribune. Considered to be one of the most glamorous actors of the golden period of Lollywood, Nisho has shared screen space with the likes of Nadeem Baig and Muhammad Ali in her illustrious career.

"I was lucky enough to work with the legendary actors of my time. All big names of Lollywood were cast in Baazi. It was considered an achievement to work with Nadeem and Muhammad during that time. Besides these two, Rehana, Nazar Durrani, Neelofar, Qavi, Naureen and Veeda Khan were also part of the film," shared Nisho. "Lahore was the center of the film business back then and we enjoyed shooting there."




While she is primarily known for acting in Urdu films, Nisho has also appeared in Punjabi projects. She has more than 60 films to her credit, including Yeh Aman, Kubra Aashiq, Dulhan Rani, Bazaar, Angary, Namak Haram, Rangeela and Dharkan, amongst others. Still holding a strong penchant for acting, the 62-year-old will next be seen in director Hasnain Hyderabadwala's upcoming project Shor Sharaba.

According to Nisho, Baazi's songs fared well amongst viewers as its soundtrack also featured the super hit track Aashiyan Jal Gaya Gulistan Lut Gaya. "Timeless voices like Mala, Mehdi Hasan, Ahmad Rushdi and Habib Wali Muhammad crooned the songs for Baazi. I will acknowledge each one of the singers, as well as share my interactions with them at the film's screening in Islamabad."

Nisho feels that Baazi helped open many doors for her. "I gave some amazing films after Baazi. Hard work and honesty were the only factors needed to succeed during that time and every one including the producer, director, cast members and technicians were on board to make Baazi the success story it is today."

Having said that, Nisho believes that Pakistani cinema, or the cinema of today as she likes to call it, lags behind in quality screenwriting and poetry "If we focus on these things more, our film industry will start producing good films again. I request all those who are producing films now a days to watch old films for the purpose of learning."

Published in The Express Tribune, October 29th, 2016.

Like Life & Style on Facebook, follow @ETLifeandStyle on Twitter for the latest in fashion, gossip and entertainment.