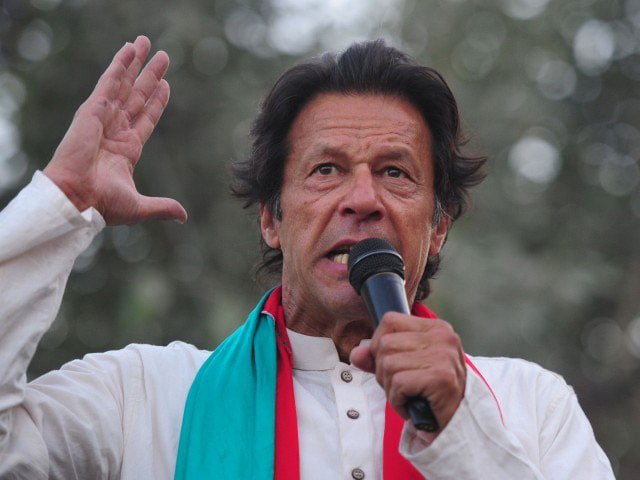 ---
Wherever one looks on print, social or electronic media in Pakistan and immaterial of whatever an individual position may be politically, the narrative is currently dominated by Imran Khan and the political party he leads — Pakistan Tehreek-e-Insaaf (PTI). No other party has captured as much raw air-time or column inches in both the English-language and the Urdu press and at least one party — the Pakistan People's Party (PPP) which is co-led by Bilawal Bhutto — has been reduced to an irrelevance bleating on the sidelines. The PML-N is the party of governance, the Prime Minister Nawaz Sharif but he is snared in the many entanglements that are attendant on the Panama Papers affair, and much of the current discomfort of his government is of its own making inasmuch as it was unwilling to show flexibility in terms of the terms of reference of any investigation into the aforesaid Papers.




With November 2nd, the date that the PTI is proposing to 'shut down' Islamabad on the near horizon, other groups are weighing throwing their hat in the ring in support of the PTI. The clerics of Lal Masjid may decide to, but the Shuhada Foundation clarified on 26th October that they support Imran Khan's "stance but not his method". The followers of Dr Qadri equally may decide to support PTI and the die will be cast in the coming 24 or 36 hours. If the PTI can attract either of the two aforementioned they come with their own street regiments in the many thousands. Islamabad could be 'shut down' by the sheer weight of numbers called out to protest. On the government side there are police being drawn from across Punjab in support of the police in the capital, around half of whom at any given time are reported to be committed to VIP protocol and security duties. There are avowals by all the protesting parties as to their commitment to peaceful protest. Honest in intent they may be, delivering that intent as a reality is far from being a certainty. Even at this late hour we hope for pragmatism, for moderation, and above all a willingness to compromise — because anything less could lead us all to a very dark place indeed.

Published in The Express Tribune, October 28th, 2016.

Like Opinion & Editorial on Facebook, follow @ETOpEd on Twitter to receive all updates on all our daily pieces.

 
COMMENTS (4)
Comments are moderated and generally will be posted if they are on-topic and not abusive.
For more information, please see our Comments FAQ