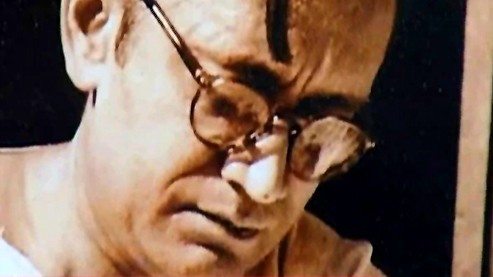 ---
ISLAMABAD: Pakistan's revolutionary literary icon, Saadat Hassan Manto's 98th birth anniversary was observed on Tuesday, May 11 (today).

Manto is best known for his Urdu short stories. Some of his famous works include Bu, Khol Do, Thanda Gosht, and Toba Tek Singh.

Saadat Hasan Manto is often compared with D H Lawrence, an English writer. His topics range from the socio-economic injustice prevailing in pre and post-colonial era, to the more controversial topics of love, sex, incest, prostitution and the typical hypocrisy of a traditional male.

In dealing with these topics, he doesn't take any pains to conceal the true state of the affair.

Saadat Hasan Manto was a great short story writer who detested communalism, hypocrisy of believers, and exploitation of women and bloodshed on the eve of partition of India. He stood for humanism and exposed the characterless elite of his times. He was considered persona non grate in newly liberated Pakistan because of his stories like Toba Tek Singh.

Manto was too hard to swallow for people who want to dilute the truth. After producing remarkable pieces of art simultaneously, Manto had embarked on a journey of self-destruction. The substandard alcohol that he consumed destroyed his liver and in the winter of 1955 he fell victim to liver cirrhosis.

On January 18, 2005, the 50th anniversary of his death, Manto was commemorated on a Pakistani postage stamp.

Click video tab to learn more about the literary legend.