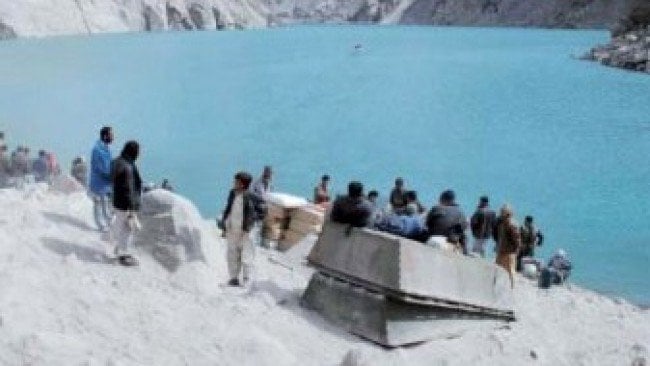 ---
HUNZA: Chief of the Army Staff Ashfaq Parvez Kiyani reviewed rescue efforts for Hunza, where a 12.08 km artificial lake was formed by a massive landslide on Jan 4, 2010.

The government of Gilgit-Baltistan had formally requested the Pakistan army to cope with the natural calamity.

The artificial lake was formed by a landslide in early January, which killed 19 people and blocked the Hunza River.

The Army Chief was also informed that the Pakistan army has started a boat service so that food and other commodities could be dispatched to the affected people.
COMMENTS (8)
Comments are moderated and generally will be posted if they are on-topic and not abusive.
For more information, please see our Comments FAQ