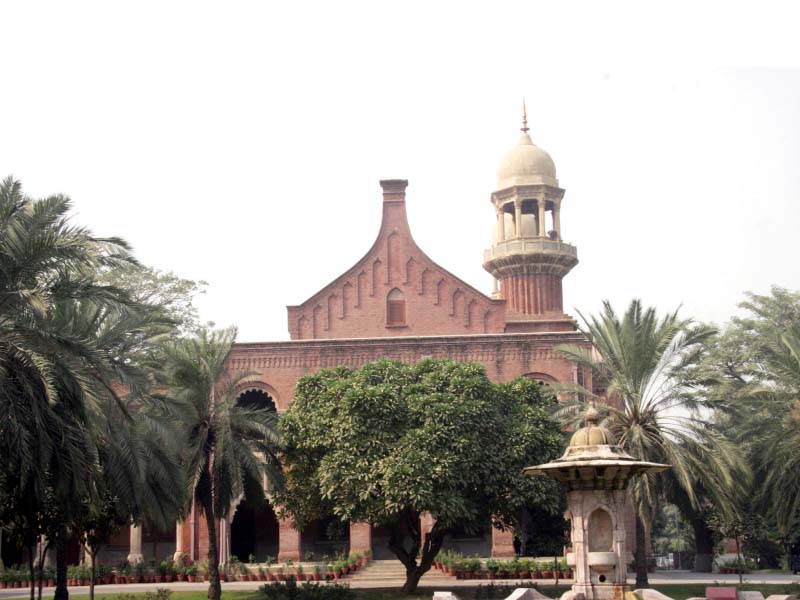 ---
LAHORE: The Lahore High Court building is a reflection of the fact that the path of justice has no religious biases. The structure has features of a mosque, church, gurdwara and Hindu temple.

The central wing of the building was initially built in 1867. It has two courtrooms and a committee room in the middle.

It possesses features of a mosque and also an identifiable style of a church, a gurdwara and a Hindu temple. The blend was later copied in the eastern and western wings of LHC as well.

Two pillars, resembling those commonly found in Sikh gurdwaras, make the façade of the LHC building, while two other pillars resemble those found in temple structures.

These four pillars are topped with domes. All the four domes are onion-shaped, plain and lined with white marble slabs with ornate finials on the top.

While the pillars are like those of Hindu temples and Sikh gurdwaras, the domes are like those of mosques. Gurdwaras also have domes, but they are decorated with golden plates, or ribbed lotus.

From the left and the right directions, not only the central but eastern and western wings too have a façade like that of a church, with a wall high from the middle and steeping edges. It seems as if it was built that way to have a cross on it. The conical-shaped roofs of all three wings resemble those of churches.

Attention to these details was first drawn by Justice Anwarul Haq in 2014 while speaking at the inaugural ceremony of the renovation of the eastern wing to its original shape.

Kamil Khan Mumtaz, a renowned architect who was a consultant when various parts of the building were being restored to its original shape, has said several times the structure was built to represent religions of people native to the province, without any discrimination.

LHC Chief Justice Mansoor Ali Shah has also said the architects, who designed the LHC, had kept the religious affiliations of the subcontinent's people in mind and also dispelled the impression the court would give importance to any specific religion.

Published in The Express Tribune, October 25th, 2016.