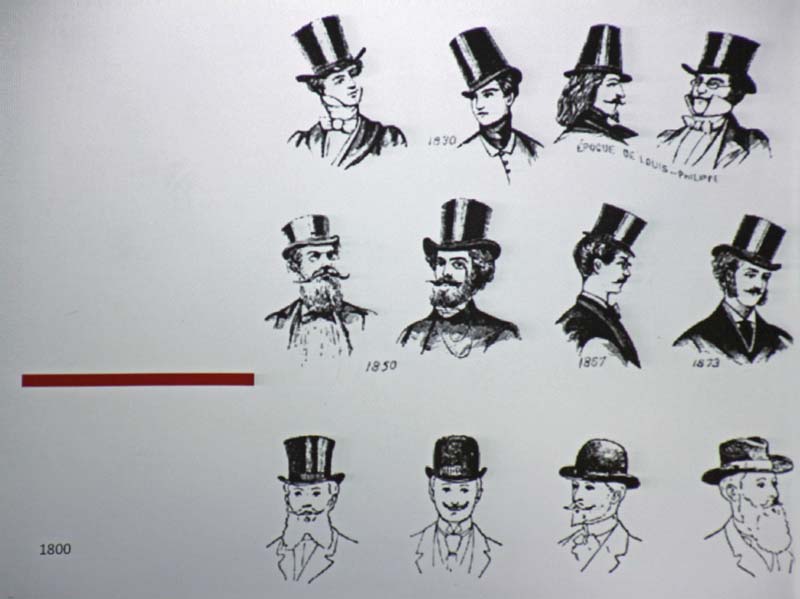 ---
KARACHI: Students of Indus Valley School of Art and Architecture's textile department were treated to a two-part lecture by Luciano Calosso, an Italian visual language teacher, architect and costume designer, who has worked in more than 60 Italian films.

The lectures were titled 'The Textile History in Europe and in Italy: Origins, Vintage Nineteenth and Twentieth Century' and 'Analysis and History of the Hat as Clothing Complements'.

Calosso spoke entirely in Italian, with Italian consul-general Gianluca Rubagotti acting as his interpreter.

The talk began with Calosso delving into the history of silk and cotton and he told students that silk first emerged in China around 5,000 years ago. "All the Chinese wanted was to conceal the [silk] worm that created this fine piece of cloth and how the Romans got hold of it is a story with espionage and warfare," he told his enraptured audience. "Step by step it came into the European market."

He said in the beginning there were three different kinds of cotton and the most fertile ground for cotton crop was the Indian subcontinent.

"Initial traces of cotton were found in Persia, where the mattresses were filled with cotton material," asserted Calosso.

In his next talk, he discussed hats as being a form of accessory that 'dictated the lineage and capability to stay in the society to which a person belonged'. "Besides of course defining the role and the features in terms of style and aesthetics of the person wearing it," said Calosso. "Heads and headgear have been an intricate part of design considering that the head is the most noble part of the human body."

"In olden times it was a staple of identification," he claimed. He said that beginning from the Middle Ages and moving towards the Renaissance, covering one's head became very common throughout Europe.

"It was considered very fashionable to own headgear and to [sport] it in the 16th century," he said, adding that in the 17th century chief magistrates were 'obliged to wear headgear'. In the 17th century, Louis XV of France launched the three-pointed hat and by the mid-18th century women were wearing a Tricorne hat while riding, he explained.

Calosso said that in the 18th century, everyone, from generals to diplomats, began wearing hats. "It certainly became a symbol of pride in high French and English societies to wear a hat," said the costume designer.

Initially, hats were made from straw but then a trend began of using feathers and floral arrangements in them. "The 20th century saw Paris become the capital of hats and fashion," he said. "However, there has been a slow decline in the trend and hats are usually worn in to grace an occasion and have stopped being seen as an accessory."

"Hats are coming back on the runway at numerous fashion weeks the world over and designers insist on hats of varied shapes and sizes according to the facial features of the wearer," he said. "These are now being made in cotton, wool and straw."

Later, he showed the attendants a slideshow of the numerous types of hats worn by the Duchess of Cambridge. He also taught the audience about which hats suit different face shapes.

Published in The Express Tribune, October 21st, 2016.

 
COMMENTS
Comments are moderated and generally will be posted if they are on-topic and not abusive.
For more information, please see our Comments FAQ