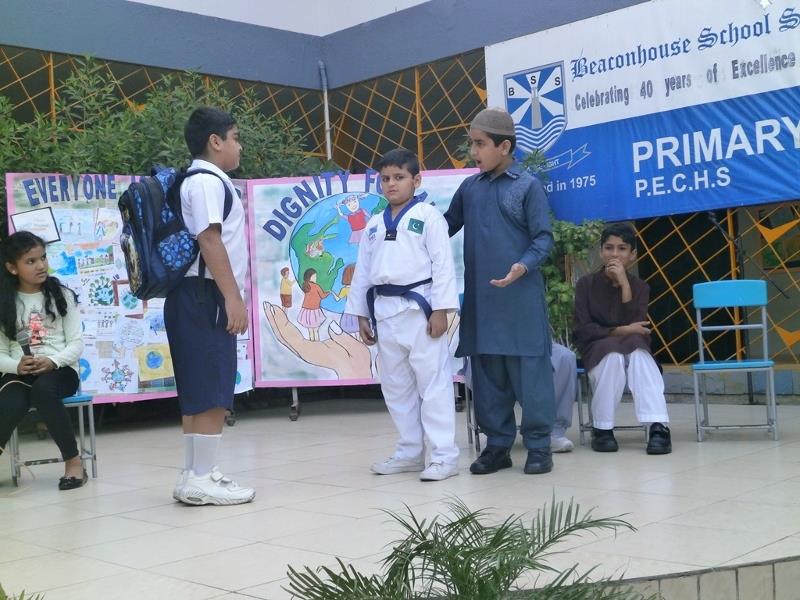 ---
LAHORE: The Beaconhouse School System never barred students from speaking Punjabi language on campus but the entire issue stemmed from a simple miscommunication on part of the one of the school headmasters based in Sahiwal.

The management has also withdrawn with immediate effect the circular that led to the misreported confusion on the ban on Punjabi language.

Beachonhouse clarifies 'Punjabi language ban' circular

The Beaconhouse administration has clarified the headmaster in Sahiwal only intended to stop students from using Punjabi swear words, but he did not phrase the sentence right in the notification.

"Foul language is NOT ALLOWED within and outside the school premises, in the morning, during the school hours and after home time. Foul language includes taunts, abuses, Punjabi [curses] and hate speech."

While this is what the circular intended to state, the word 'curses' was inadvertently missed by Headmaster Jamil Ahmed. Beaconhouse schools are situated in provinces other than Punjab as well, but the use of Punjabi swear words and not those of any other language, was emphasised upon in the circular. "This is because cursing in Punjabi is a specific issue with a few older boys at Jamil's branch in Sahiwal."

The Beaconhouse School System has held the headmaster responsible for the unintentional gaffe as he should not have singled out one language alone. The circular was not issued from the head office otherwise inclusivity of other languages would have also been taken care of.

HEC shuts down 34 postgraduate programmes

"He did not understand that his sentence structure implied that all of Punjabi was a foul language. Indeed, such an interpretation would never have occurred to him because he himself is a proud Punjabi-speaking Punjabi, as are half of our students and teachers," the Beaconhouse statement read.

The school administration has said the use of abusive words in any language was inacceptable in and outside the school premises.

The school has vowed to strengthen the process of monitoring school circulars and newsletters sent out by the headmasters across Pakistan.

Published in The Express Tribune, October 19th, 2016.