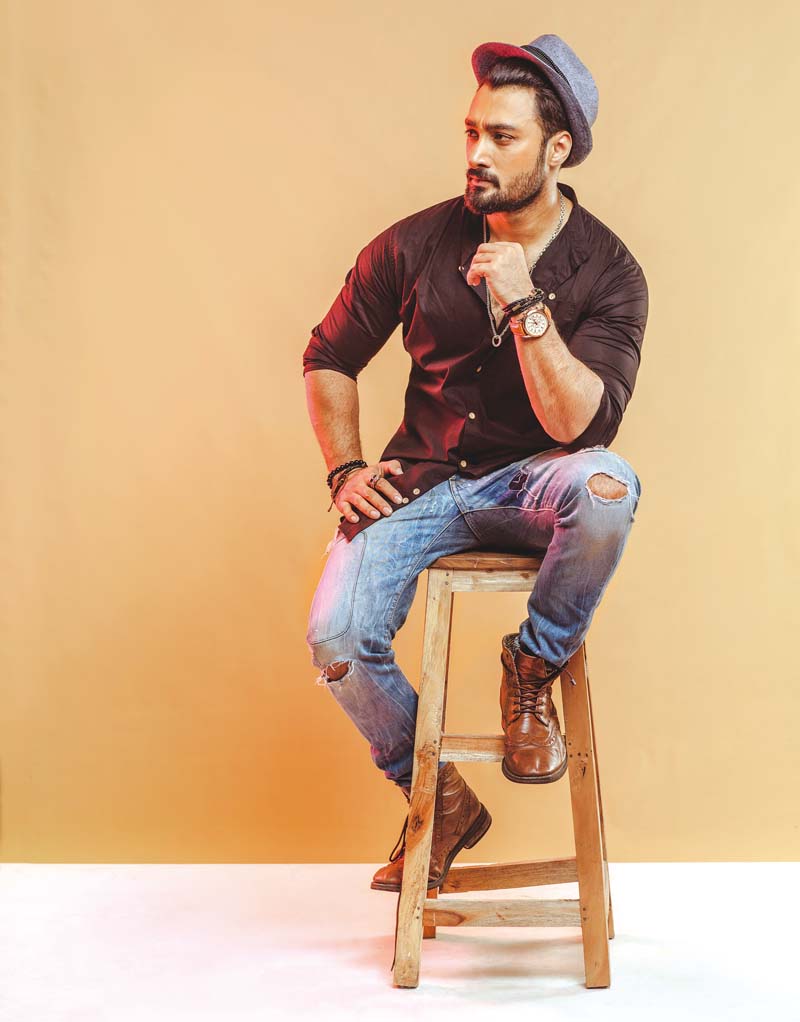 ---
KARACHI: From the public to the governments to even the artist fraternity in India and Pakistan, it would be unfair to say that the ongoing tensions have not affected anyone. While Indian artists have been vocal about the situation, some Pakistani artists, such as Ali Gul Pir in recent weeks, have turned to music to voice their opinions. Rock star Umair Jaswal has followed suit.

However, rather than commenting on the Indo-Pak tension, the former Qayaas front member has chosen to keep his focus on the Kashmir issue. "While we sit behind our keyboards and talk about going to war with each other, there are people dying in Kashmir. We have been ignoring what happens to Kashmir in the middle of our war," Jaswal told The Express Tribune.

While Jaswal serves as the vocalist, Waqar Ali has composed the song and Sabir Zafar has penned the lyrics.  Guitarist Faraz Anwar is also on board with the project.




The singer talked about how Kashmir has been a complete wreck since freedom fighter Burhan Wani's death earlier this year. "The situation after his death has been the worse in years. He was killed by the Indian army because of his high social media activity as he posted photos and videos of atrocities. It's time we put the focus back on Kashmir."

Jaswal feels it is the duty of an artist to get involved with political issues. "See, a lot of Indian artists have been vocal. And then back in the day, Michael Jackson also made a song They Don't Care About Us commenting on society and politics," added Jaswal.  "I think it's not an artist's job to suggest policies but it's an artist's duty to comment on what's happening and voice their opinions. I see that most of our artists are not talking about Kashmir, whether out of fear or anything else, I don't know. It's only Hamza Ali Abbasi who has been vocal about it and I fully support him."

While the song is not anti-India, it is a reflection on the humanitarian crisis of Kashmir. "It should be noted that the song is not anti-India. We have a humanitarian issue going on in Kashmir and we need to talk about it," stated Jaswal.

Talking further, the Sammi Meri Waar singer shared an incident that recently happened with him. "I shared a picture of my official page standing in support of Kashmiris. Soon after, my publicist called me and asked what I had done. I said nothing. I came to know that hundreds of my Indian fans had unliked the page because of this picture. It's really sad because people on both sides have been brainwashed. You can't say millions of people on either side are terrorists. As artists, we don't want war. With this song, we are hoping to say that."

Jaswal has not thought of a name for the song yet. "We have not decided the title yet but we are calling it Kashmir Anthem as of now. We want it to be the international anthem of humanity," mentioned Jaswal.

The single will be released in two weeks and its video will follow soon after. "We are approaching the best film-makers for this video as this issue is very important and we want to present it the right way."

Published in The Express Tribune, October 19th, 2016.

Like Life & Style on Facebook, follow @ETLifeandStyle on Twitter for the latest in fashion, gossip and entertainment.
COMMENTS (2)
Comments are moderated and generally will be posted if they are on-topic and not abusive.
For more information, please see our Comments FAQ