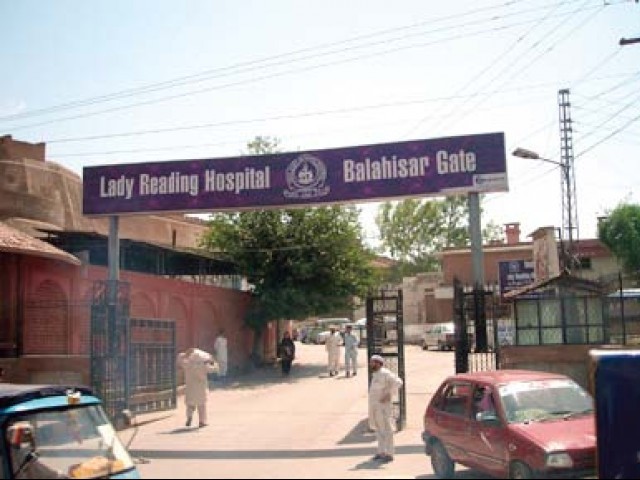 ---
PESHAWAR: The Lady Reading Hospital (LRH) is reported to have hired some people to monitor the staff's attendance as well as ensure their physical presence.

The recent move comes after hospital employees resorted to tampering with the biometric attendance system.

A senior official of the Khyber-Pakhtunkhwa health department said: "They would smash or sometimes pour water inside the machines, bringing down the biometric attendance system."

The men hired by the hospital administration were hired only for outpatient department (OPD) and emergency section of the facility.

"People usually come late and leave hospital early," one of the recently hired persons told The Express Tribune. "We pay surprise visits, check not just the attendance record, but also ensure the physical presence of the staff," he said.

He, who spoke on condition of anonymity, stated that people know he was a member of the hospital staff but not the nature of his job, adding that he directly submitted data to the directors of the departments concerned.

"I personally verify things twice a day and I know there are more men and women doing the same job, but I don't know them personally," he said.

Confirming the development, Director OPD and Ambulatory Services Dr Khalid Masood stated the move was concealed intentionally because revealing identities at this stage would spoil the objective.

"The aim is to ensure the presence of all staff members and we have almost achieved our target … We take immediate action and deduct salaries of staff members found to be absent during their duty timings."

When asked if someone left in case of an emergency, Dr Khalid stated there was this possibility, but the hospital management should be informed in such cases.

"We accommodate people in case of genuine emergencies," he said.

Khalid informed this correspondent that the hospital was also running evening OPD shifts in an attempt to reduce the burden on staff members manning the morning shift. "Seeking medical advice of consultants in evenings is mostly free."

Published in The Express Tribune, October 17th, 2016.