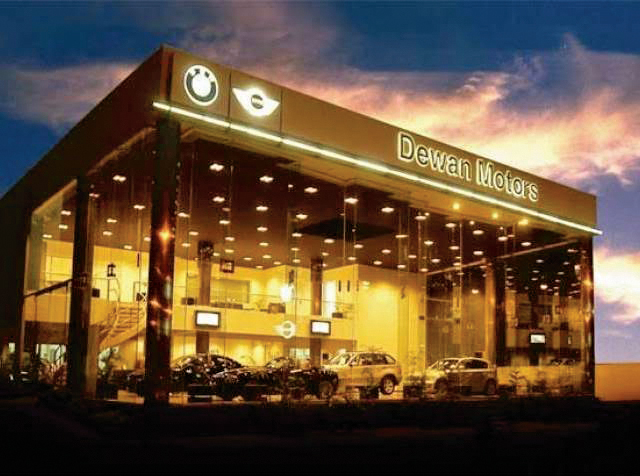 ---
ISTANBUL: Up until the mid-2000s, the Yousuf Dewan Companies (YDC) was one of the biggest business conglomerates in Pakistan. It had business interests in sugar, artificial thread, textile, cement, automobiles and even the import of fertiliser.

But the group borrowed truckloads of money to fuel its extraordinary expansion. Mismanagement, the economic slowdown and banks' non-lenient approach resulted in the fall. The companies made the cardinal sin — defaulting on loan repayments.

The rise and fall of Dewans

That made YDC, formerly known as the Dewan Group, the single largest defaulter of Pakistani banks. The debt involved was estimated to be over Rs40 billion.

Since then the group chairman and chief executive, Dewan Yousuf Farooqui, has helplessly watched his businesses struggle.

Bankers refused to give him money to buy raw material. The plants, many of them new and built just a few years before the default, shuttered.

Dewan Farooque to resume production from October

Remember Hyundai Santro, the South Korean car that quickly penetrated the Pakistani market that had historically been dominated by Japanese vehicles? That was one of the casualties.

'We are coming back'

Now Dewan Yousuf is slowly making a comeback — a slow one, but a gradual one.

He's doing that in two ways: by being pragmatic enough to part away from his prized possessions to settle the group's debt. And focusing on reviving the automobile unit where there's hope of making money.

One of his companies, Dewan Cement, recently announced that a Chinese company is reviewing its financial record for a possible takeover.

Chinese investor eyeing stake in Dewan Cement

Another unit of the group – Dewan Salman Fiber (DSF) – is in the process of being liquidated.

Once the flagship business of the group, DSF's machinery is now rusted and the colony of workers that used to house thousands abandoned.

But the company sits on a valuable 140 acres of land in Hattar Industrial Estate in Khyber-Pakhtunkhwa.

"I am giving this my best shot. Talks with banks have gone on for a long time and we are finally on the same page," Yousuf told The Express Tribune.

"So I guess that's the message … we are coming back. Let's hope everything works out."

Settling the debt

The group owes Rs38 billion to multiple Pakistani banks. It intends to settle part of that debt by selling a majority stake in Dewan Cement to Anhui Conch besides liquidating DSF and a textile unit in Kotri.

Anhui Conch is China's largest cement manufacturer. Its entry in the Pakistani market at this time should not come as a surprise considering billions of dollars that Beijing has committed to invest in roads and other projects in Pakistan through the China-Pakistan Economic Corridor.

Dewan Cement has two plants – one in Karachi and the other in Hattar. This gives it leverage over a few other competitors as it can cover a bigger market across the length of the country.

But if Anhui Conch decides to acquire Dewan Cement, it would still need to invest heavily to ramp up production.

The production capacity of Pakistan's cement industry has more than doubled in the past 10 years. Bogged down by debt issues, Dewan Cement has not been able to keep pace.

For Dewan Yousuf, it's a good deal. He bought Dewan Cement in 2004 from late Tariq Mohsin Siddiqui, the eccentric and flamboyant businessman who was way ahead of competitors in early 1990s.

Pakland Cement: The story of Tariq Mohsin Siddiqui

Since Dewan Group's debt crisis emerged, there were talks of selling the cement plant in Hattar – that wouldn't have fetched a lot of money.

People in knowhow of the negotiations say Anhui Conch might agree to pay around Rs11 billion for a 51% stake in Dewan Cement.

A long-awaited comeback

Dewan Group's automobile unit – Dewan Farooque Motors – was the brainchild of young Yousuf when he entered the family business two decades ago.

The company was formed with the franchise to assemble and market KIA and Hyundai cars. It had the latest machinery including robotic paint equipment.

But it was Hyundai's Shehzore trucks that became a runaway success for the company.

The 1-ton trucks became an instant hit among transport contractors who wanted to deliver more goods without getting stuck in congested streets.

Dewan Farooque applies for resuming car production

Now once again the company is aiming to launch a truck – this time in collaboration with Laos-based Kolao Group.

Dewan and Kolao have set up a special company for assembling Daehan trucks in Pakistan.

Kolao Group has invested around $3 million for modifications in Dewan Farooque Motor's existing plant. And the first truck is expected to roll out in the next few weeks.

"There is definitely interest in the market for 1-ton trucks," Yousuf says. "To start off, we are looking at selling around 300 of these trucks. I already have dealers calling me for inquiries."

The writer is a former reporter of The Express Tribune. 

Published in The Express Tribune, October 17th, 2016.

Like Business on Facebook, follow @TribuneBiz on Twitter to stay informed and join in the conversation.