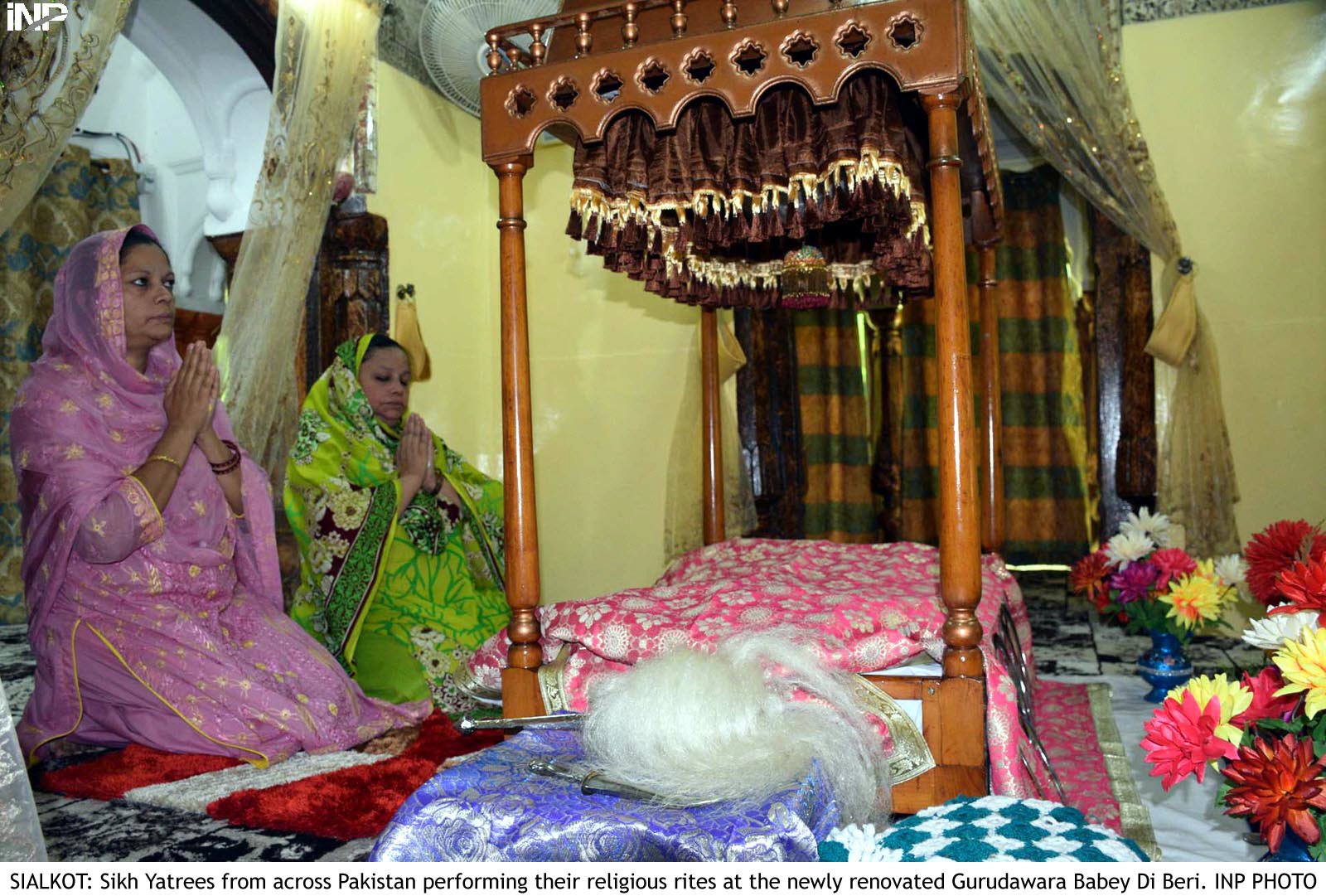 ---
LAHORE: Tour operators will be registered to arrange visits to shrines and holy sites of Hindus and Sikhs in Pakistan for devotees from across the world. The initiative was being taken by the Evacuee Trust Property Board (ETPB).

"The number of Sikh devotees coming to Pakistan increases every year, therefore, the decision to register tour operators is being taken to facilitate them," ETPB Chairperson Siddique-ul-Farooq told The Express Tribune.

Thousands of Sikhs converge at Panja Sahib

The operators will work on the lines of Hajj tour operators and offer different packages for the devotees depending on the length and number of sites to be visited, ETPB officials said.




They added the details of these packages will also be uploaded on an online website from where devotees living in different countries would be able to contact operators and inquire about package deals, including pricing and other related facilities. The operators will also arrange for the accommodation of the devotees in different places.

"Devotees from across the world visit the birth place of Guru Nanak every year," an ETPB official said. Panja Saheb, Rohri Saheb, Gurdwara Guru Arjun Singh, Samadhi of Mahraja Ranjit Singh among other shrines are situated in Pakistan.

"Many devotees from across the world will be attracted towards guided tours and it will also help promote tourism," the official said, adding the modalities are being finalised and tour operators for the devotees will start functioning soon.

Baisakhi festival: Security assured for Sikh pilgrims

A rich land

"There are dozens of significant temples in Pakistan, majority of them exist in Sindh. The Katasraj temple is one of the holiest sites in Punjab for Hindus. It is dedicated to the Hindu lord, Shiva, and is believed to have existed since the days of Mahabharta," said the official.

"Another important Hindu shrine in Pakistan is Hinglaj Mata temple in Tharparkar, Sindh. There are at least 82 religious sites in Punjab for Hindus. The number of religious places for Hindus in Sindh is greater than those in Punjab. It will be a good step if the government starts tours for these sites for devotees."

Published in The Express Tribune, October 17th, 2016.