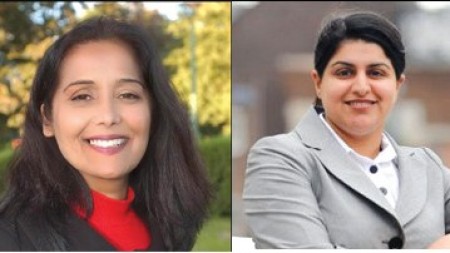 ---
MIRPUR: For the first time in Britain's parliamentary history three people from Mirpur in Azad Kashmir have been elected to the British parliament, including the first Muslim woman, Barrister Shabana Mahmood, who has been elected from Birmingham as a ruling Labour Party nominee.

Mir Khalid Mahmood, also a Labour nominee, successfully defended his seat in Birmingham. The Conservative Party's first Muslim MP, Rehman Chishti, won from Gillingham and Rainham, a southeastern England constituency. All three of them are originally from Mirpur in Azad Kashmir.

Three other Pakistan-origin MPs, Sadiq Khan originally from Karachi, Anas Sawar from Faisalabad and Yasmin Qureshi, are also learnt to have won elections with the support of the Kashmiri Diaspora. There are more than 800,000 Kashmiris from Mirpur and adjoining areas living in the United Kingdom, and they are said to have influenced outcomes in 20 to 30 British constituencies.
COMMENTS (1)
Comments are moderated and generally will be posted if they are on-topic and not abusive.
For more information, please see our Comments FAQ