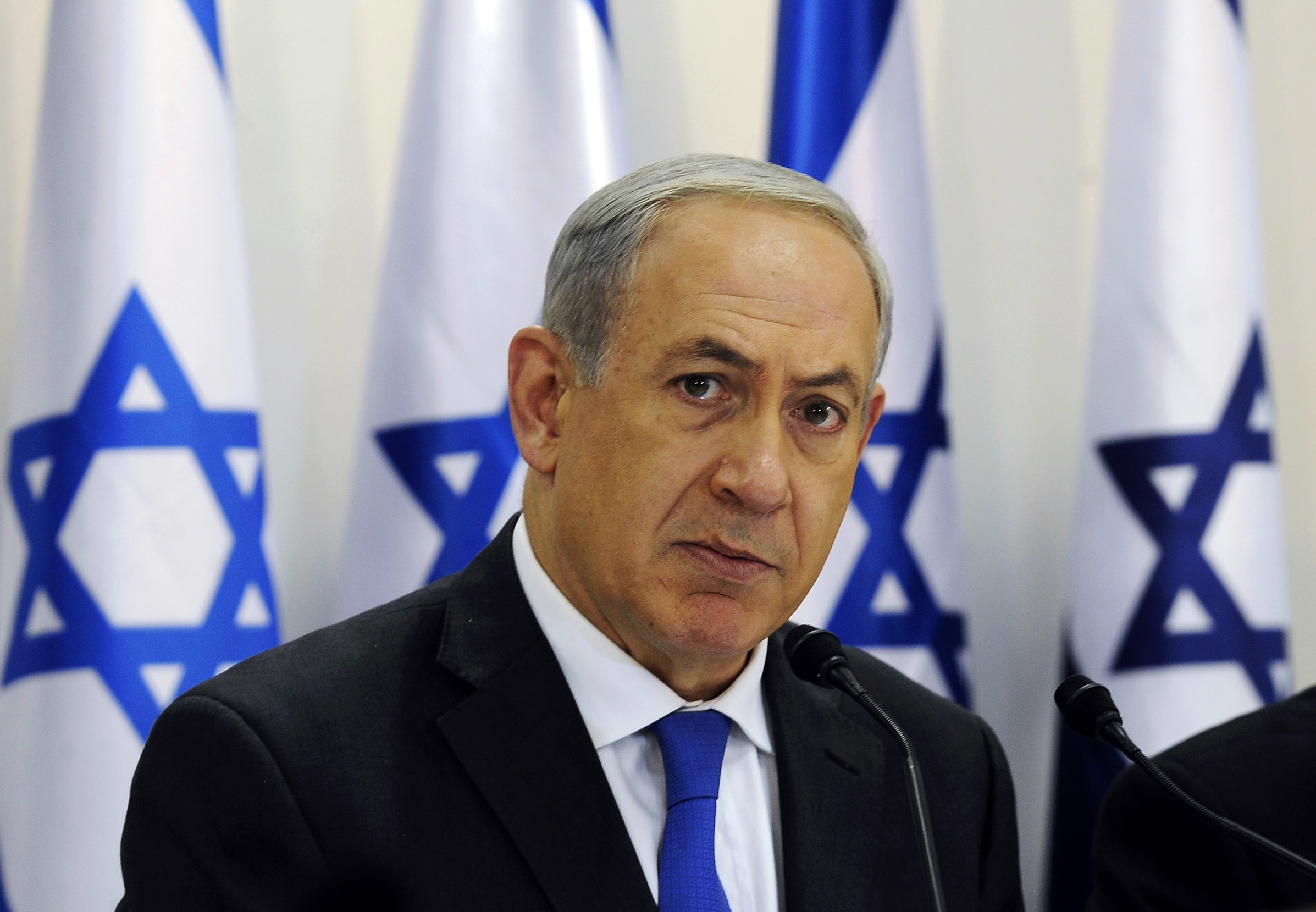 ---
JERUSALEM: Israeli Prime Minister Benjamin Netanyahu on Thursday blasted UNESCO for holding a vote Thursday on "Occupied Palestine" saying the Paris-based UN cultural body has lost its legitimacy.

The resolutions put forward by several Arab countries including Egypt, Lebanon and Algeria, were adopted at committee stage and are to be submitted Tuesday to UNESCO's executive body.

Trump tells Netanyahu he'll recognise Jerusalem as Israel's 'undivided' capital

Participants said 24 votes were cast in favour and six against with 26 abstentions and two absentees. The resolutions refer to "Occupied Palestine" and aim to "safeguard the Palestinian cultural heritage and the distinctive character of East Jerusalem", according to a text seen by AFP.

"With this absurd decision, UNESCO has lost what legitimacy it once had," Netanyahu said in a statement. The text of the resolutions refer to Israel as an "occupying power".

Israeli troops kill Palestinian who stabbed guard at West Bank checkpoint

The status of Jerusalem is the thorniest issue of the decades-long Palestinian conflict. Israel captured east Jerusalem during the 1967 war and later annexed it -- in a move not recognised by the international community -- declaring all of the city its unified capital.

The Palestinians see east Jerusalem as the capital of their promised future state. Thursday's vote comes six months after UNESCO adopted in April a resolution on the flashpoint Al-Aqsa mosque compound in Jerusalem, that failed to mention the site's Jewish name of the Temple Mount.

World leaders gather for funeral of Israeli ex-PM, Shimon Peres

"To say that Israel has no connection to the Temple Mount and Western Wall is like saying China has no connection to the Great Wall of China or Egypt has no connection to the pyramids," Netanyahu said Thursday, echoing remarks he made in April. "However, I believe that the historical truth will prevail," he added.

The president of the Israeli Knesset, or parliament, Yuli Edelstein, said on Twitter: "If Jews have no links to holy sites, UNESCO and the UN have no links to history and reality." Opposition chief Isaac Herzog denounced on his Facebook page "those who seek to rewrite history". A Palestinian diplomatic source said the new resolutions refer to the "importance of Jerusalem's Old City and its walls for the three monotheistic religions"
COMMENTS (1)
Comments are moderated and generally will be posted if they are on-topic and not abusive.
For more information, please see our Comments FAQ