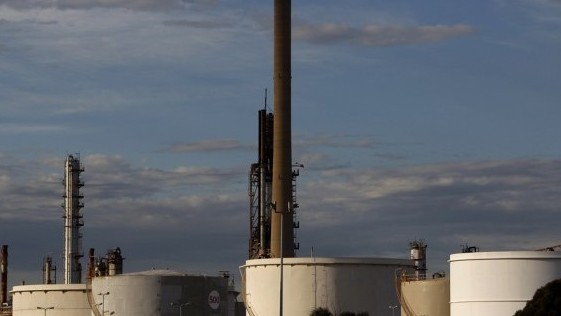 ---
Oil prices rebounded sharply on Monday as the euro recovered against the dollar in the wake of an EU plan aimed at preventing contagion of the Greek debt crisis, dealers said.

New York's main contract, light sweet crude for June delivery, jumped 2.63 dollars to 77.74 dollars a barrel. Brent North Sea crude for June advanced 2.67 dollars to 80.93 dollars in midday London trade.

Crude futures rallied as the euro recovery on the back of a massive EU financial rescue package made dollar-denominated oil cheaper for holders of the single currency, boosting demand.

Prices had slumped last week as the European single currency tumbled on contagion fears about Greece.

New York crude fell from a 19-month peak of 87.15 dollars a barrel reached on May 3 on fears that the crisis in Europe could threaten the global economic recovery.

But on Monday, the EU and IMF agreed a rescue package of a trillion dollars for the eurozone. "In the short term, (the aid package) definitely gave confidence to investors," Clarence Chu, a Singapore-based oil trader with Hudson Capital, told AFP.

He said that the deal may not be enough to stave off uncertainties about the health of other eurozone economies, but could lead to (New York) oil prices returning to more than 80 dollars during the week.

"I think prices definitely could go back up to around 80 dollars, but in general, people are not as optimistic as they were two weeks ago," said Chu.

"(The deal) just postpones the defaults because if they have a pile of money waiting, there is less incentive for them to cut down their budget deficits."

Europe on Monday agreed a package of crisis aid for troubled eurozone countries that Spanish finance minister Elena Salgado said could hit a total of 750 billion euros.

The package would consist of 440 billion euros from eurozone countries and another 60 billion euros of loan funds from the European Commission, while the International Monetary Fund would contribute another 250 billion euro.
COMMENTS
Comments are moderated and generally will be posted if they are on-topic and not abusive.
For more information, please see our Comments FAQ