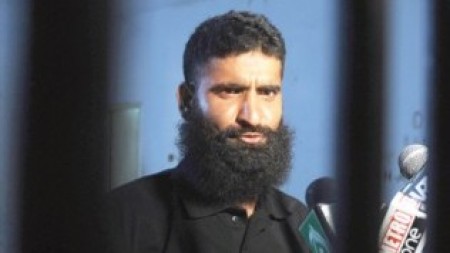 ---
KARACHI: Faiz Mohammad who was arrested at Karachi airport with batteries and electrical circuits in his shoes on Sunday, was likely wearing "therapy shoes" and his detention could be a false alarm, officials said on Monday.

Senior police investigator Niaz Khoso said the suspect had told the police that the shoes were used for massage.

"We have seen such shoes for the first time and have sent them for analysis to verify his claims," Khoso told Reuters.

"To be honest, we did not know that such shoes are available in the market but we are checking. We have not released him yet but if if he is found innocent, we will let him go for sure," he said.

Mohammad was wearing 'Good Vibrations' shoes, described on a website as "designed to massage away the aches and pains throughout the day rather than after the damage is done".

Airport Security Force spokesman had said that Mohammad was arrested when a scanner sounded an alarm. The suspect was not found in possession of explosives, but Munir described the circuit discovery as "worrying". "He was on the way to board flight TG 507 for Muscat.

After the machine gave the alarm, we checked him manually," said the spokesman. "We have recovered four live batteries and a circuit, with a button to switch it on and off," Munir said earlier.

The suspect allegedly told investigators he was living in Karachi, but was planning to return to Muscat, where he had previously worked for a construction company, to set up his own business. "The devices found from the suspect suggested that if he was carrying explosive material, he could have easily blown the explosives up in the plane," said Munir on Sunday.

Sunday's arrest came a week after US agents arrested a Pakistani-American man, Faisal Shahzad, for allegedly attempting to blow up a car bomb in New York, as he sat on a plane preparing to take off for Dubai.

Although the circumstances of the Karachi case were murky, the detention is likely to ratchet up US pressure on Pakistan to crack down on militants operating in safe havens in tribal areas along the Afghan border.
COMMENTS (3)
Comments are moderated and generally will be posted if they are on-topic and not abusive.
For more information, please see our Comments FAQ