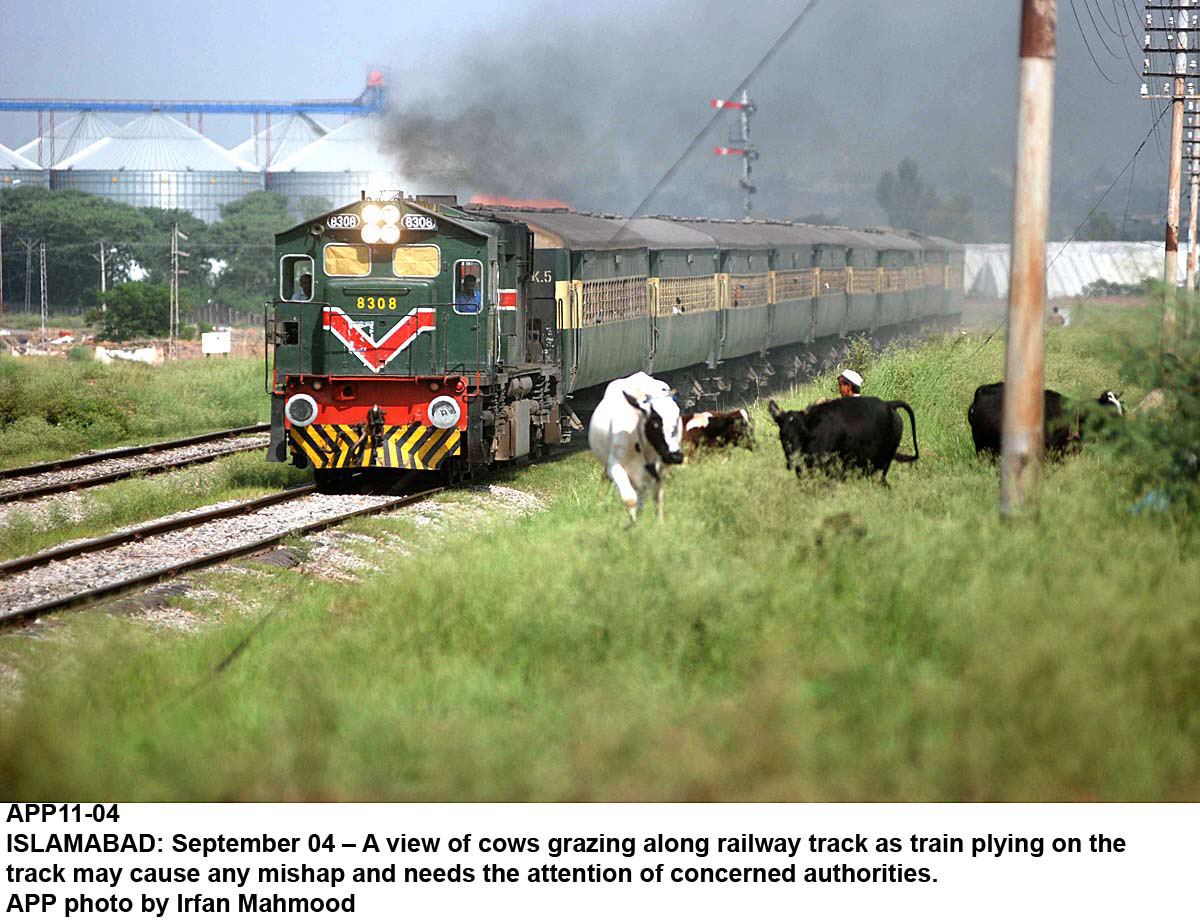 ---
ISLAMABAD: Parcels of land worth Rs48.76 billion are illegally occupied by encroachers all over the country, an audit report stated.

The report, compiled by Auditor General of Pakistan, maintains 153.26 acres of railways land valuing Rs1,839.36 million was encroached upon in Multan Division.

The railways' management was notified about the matter in September 2015. According to the report, a renowned textile mills in Karachi illegally occupied 43.11 acres of railways' land worth Rs2,008.28 million in Jumma Goth for a long time because of the negligence of authorities concerned. The matter was discussed with Deputy Director Property and Land (P&L) Karachi in March last year and he stated that an inquiry was conducted and the matter was referred to NAB Sindh for investigation.

The DAC believed that subordinate staff cannot be held solely responsible for such huge encroachment extending over two decades.

Moreover, 825 acres of land valued at Rs44,692.59 million, including 302 acres of residential, 10 acres commercial and 513 acres agricultural land of railways was also encroached upon in Lahore.

The matter was also taken up with the railways' management in February this year, but the auditors had yet to receive a response.

According to the audit report, the situation was alarming. The audit advised quick action for early retrieval of land.

In Dera Ghazi Khan of Multan Division, railways hold 4,147.846 acres of untitled land valuing Rs4,147.85 million.

The land's title possessed by the railways department was not in the name of Pakistan Railways.

The land plans maintained by the Division were even without signatures/attestations of authorities concerned. In the absence of valid legal ownership documents, the land was vulnerable to encroachment.

Published in The Express Tribune, October 10th, 2016.
COMMENTS
Comments are moderated and generally will be posted if they are on-topic and not abusive.
For more information, please see our Comments FAQ