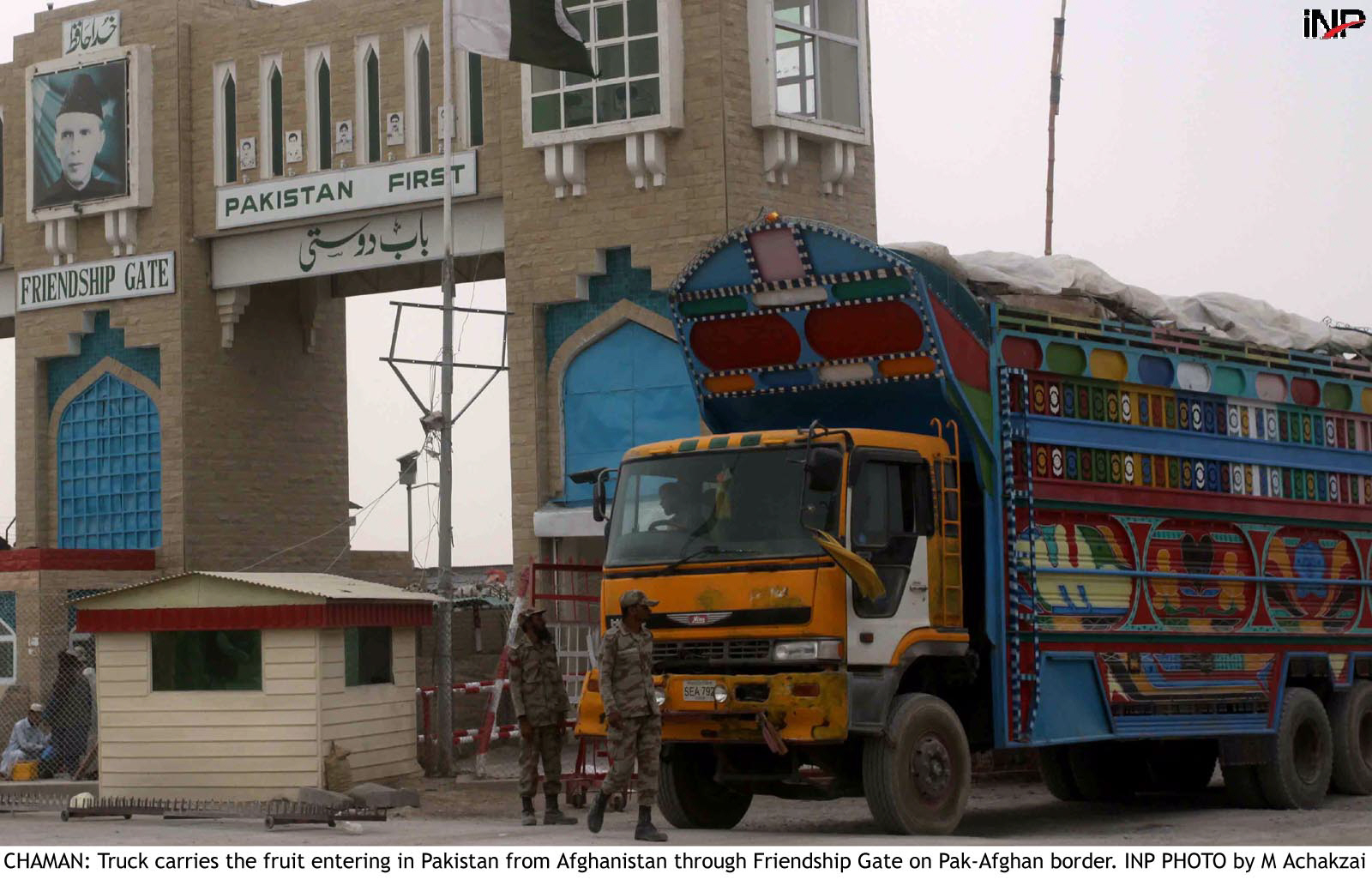 ---
LANDI KOTAL: Trade between Pakistan and Afghanistan across the Torkham border resumed on Sunday after border administrations of the two countries held a successful round of talks over new tax measures introduced by Afghan authorities.

Cargo traffic remained suspended for three days because of a strike by transporters of both countries against the imposition of 'land tax' by the Afghan customs authorities. Hundreds of vehicles were stranded on both sides of the border as the Afghan authorities refused entry to them without paying the newly imposed tax.

The enigma of Pak-Afghan relations

Pakistani transporters said every vehicle from here was required to pay 5,000 afghanis, while Afghan transporters were charged half the amount upon their entry into Afghanistan.




"We have been informed by Afghanistan borders affairs in-charge Qasim Shinwari that the Afghan authority will not charge 5,000 afghanis from Pakistani transporters and have assured that this practice will not take place in the coming months," Khyber Agency political agent Capt (retd) Khalid Mehmood told The Express Tribune by telephone.

"More than two thousand trucks loaded with cement, vegetables, fruits, daily-use and other items were stranded on the border at Torkham in protest because the additional entry tax levied by Afghanistan was unbearable for them," Khyber Transport Association's president Shakir Afridi told The Express Tribune.

Afghan authorities at Torkham in Fata and Chaman in Balochistan were charging 5,000 afghanis that comes to more than Rs5,000. However, Pakistan did not impose any taxes on the movement of cargo trucks as a goodwill gesture, Afridi said.

Afghanistan in disarray

"The tax measure was allegedly aimed at crippling trade between the two countries. It seems the decision was taken by government of Qandahar and the Afghan border authorities without taking the approval of the central government in Kabul," he said.

Afridi added that the governments in Islamabad and Kabul had decided in the 2011 Islamabad Declaration that no tax would be levied at border points to facilitate greater business activity.

"Such steps would only fuel acrimony between the people of the two countries," he said and called for addressing the issue on a war footing.

Published in The Express Tribune, October 10th, 2016.