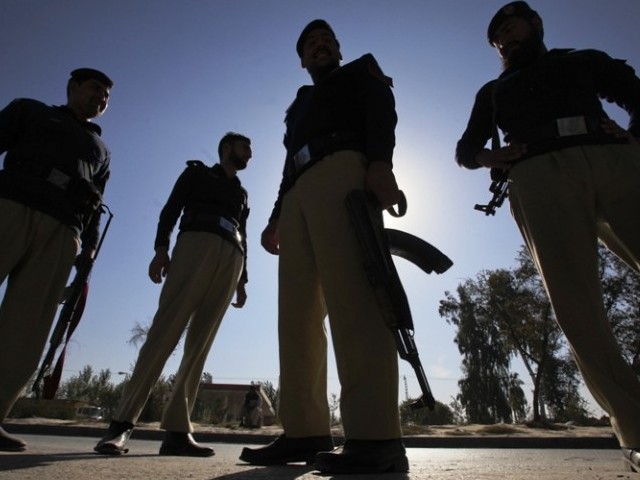 ---
HARIPUR: Two brothers in Khalabat have been detained for their alleged involvement in the brutal murder of a teenager in Haripur three days ago, police said on Thursday.

Addressing a news conference in Haripur, DSP Sardar Jahangir and SP Investigations Ayaz Khan said that they had apprehended Azam Khan and Ahsan Khan, sons of Riyaz, a resident of the area. The suspects were also produced before the media.

On Tuesday, police had discovered the charred body of 19-year-old Afrasiyab, son of Shahid Wassem, in a graveyard of Kalabat Town. A post-mortem had confirmed that Afrasiyab had been tortured, both his legs amputated and his private parts, heart and liver had been removed before being burnt to 'destroy the evidence'.

During the news briefing on Thursday, SP Ayaz said that the two suspects had confessed to killing the teenager.

Providing details of the crime, he said that Azam and Ahsan had called Afrasiyab on his cell phone late on Monday evening asking him to come to their home. When Afrasiyab turned up, the two brothers, along with a third suspect, killed him.

After murdering the teenager, they cut up his body into pieces and dumped the dismembered parts at different places in the area. DSP Jahangir said police had found Afrasiyab's legs from a graveyard in Qazian village.

SP Ayaz added that police had recovered a knife, a spade, clothes and the petrol which was allegedly used in the gruesome murder, from the possession of the two brothers. The official added that they were searching for the third suspect, Zubair, son of Malik Aman.

Waseem had told the police that his son had left home on Monday evening after receiving a phone call. However, Afrasiyab never returned home while his cell phone was also switched off.

Published in The Express Tribune, October 7th, 2016.