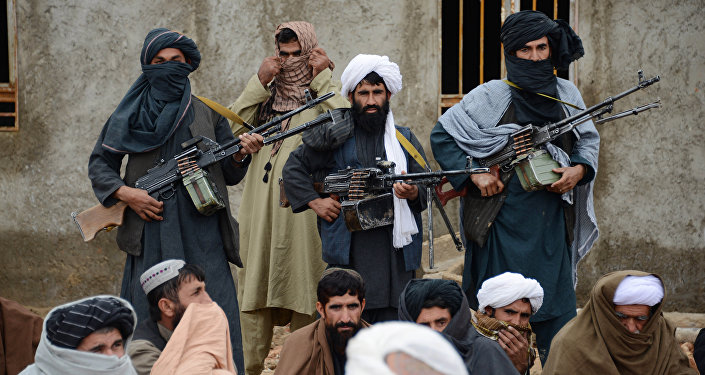 ---
Once again the Afghan Taliban have demonstrated their military reach and capacity with another assault on the city of Kunduz. They held Kunduz briefly a year ago before beating a tactical retreat, undefeated by Afghan forces and American air strikes. Today, those same Afghan forces aided again by American air power and possibly American Special Forces are conducting clearing operations in the city. The centre is said to be cleared, and Taliban are said to be hiding among the civilian population. Government forces are reporting what for the Afghan conflict is a very high body count but offering little by way of objective evidence of that. Provincial officials with a finger on the Kunduz pulse opine that it could still fall, Afghan forces efforts notwithstanding.

As the fighting raged, President Ashraf Ghani was en route to Brussels to try and drum up international donor interest in the plight of his beleaguered country. He is hoping to secure aid till 2020 and he is going to have an uphill task. The world has wearied — again — of Afghanistan and its eternally intractable problems. It matters not that most of those problems are the direct or indirect product of external interference in Afghan affairs.

Who rules in Kabul is of crucial importance to Pakistan. The current government is weak and divided, and depending on which map one believes the Taliban control between a third-and-a-half of the country and are nowhere being rolled back. At best the Afghan National Army is holding the line, at worst it is crumbling. In Pakistan, Operation Zarb-e-Azb has been mostly successful in ridding the tribal areas of extremists but they have merely relocated and often to Afghanistan, or absorbed themselves into the local population as before — they are not militarily severely degraded and the regularity with which they conduct bomb attacks in Pakistan is testament to their durability. If Kunduz falls and the Taliban consolidate, then Kabul is on the horizon.

Published in The Express Tribune, October 5th, 2016.

Like Opinion & Editorial on Facebook, follow @ETOpEd on Twitter to receive all updates on all our daily pieces.
COMMENTS
Comments are moderated and generally will be posted if they are on-topic and not abusive.
For more information, please see our Comments FAQ