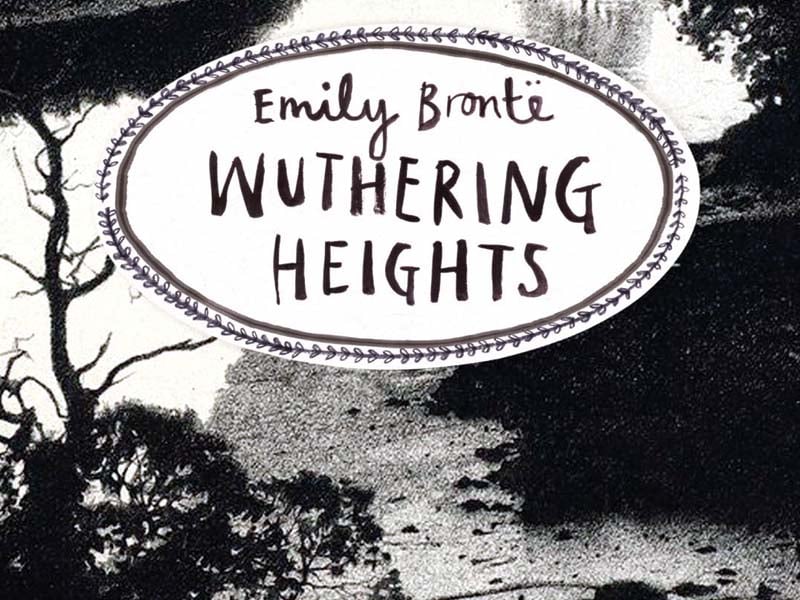 ---
KARACHI: In Wuthering Heights, Emily Brontë's map of the contradictions of human nature is outlined through memorable scenes and a flair for dramatic confrontations. The root of the crisis, Brontë believes, stems from the failure to somehow connect one's deepest emotions with social expectations. As a result, a long-simmering conflict begins to brew between the rational and irrational dimensions of the human psyche.

Even a cursory reading of Wuthering Heights reveals that Brontë knew exactly what and where the salient points of this conflict were. However, her characters were less perceptive and could not prevent the deadly collision of rationality and the unreasonable. Throughout her book, Brontë tries to negotiate these tensions. She does not collude with one of her characters against the other and skilfully mines all the dark, distressing possibilities of her story.

When it was first published in 1847, Wuthering Heights was billed as a horror story that defied social conventions and introduced a new layer of emotional intensity to the genre of gothic romance. The novel was an unmistakable misfit on the literary scene as it was set in a hostile environment. The Yorkshire landscape, with its gloomy moors and inclement weather, drives people into a state of frenzy and affects their temperament.

The story is predominantly set in two manors, Wuthering Heights and Thrushcross Grange, which are set four miles apart from each other. However, the close proximity between them does not bring the inhabitants closer. On the contrary, the virtually non-existent space between both manors is difficult to bridge and becomes the playground for all elements of tragedy. More often than not, characters lose their way in the rough terrain that divides these houses. By crossing into forbidden territory, they step out of their comfort zone into a world that defies their nature. The outcome is a string of compromises that create the groundwork for drama.

At a time when the social position of people other than the royalty and the gentry remains fragile, Brontë's characters struggle to meet social expectations while staying true to their inherent nature.

Catherine Earnshaw remains at the heart of this conflict. Through prose that soars and fizzes with startling truths, Brontë explores Earnshaw's friendship with Heathcliff, a veritable anti-hero, during their troubled childhood at Wuthering Heights. With equal restraint and precision, the author shines a light on Earnshaw's change of heart after entering the baffling new world of Thrushcross Grange.

As her friendship with Heathcliff gradually disintegrates and is replaced with a thin layer of contempt, the reader begins to see a shift in the protagonist's worldview. Earnshaw can no longer locate herself in Heathcliff's world. A brief acquaintance with the inhabitants of Thrushcross Grange has left her with a cold exterior and dark obsession with social stature. The ambivalence of her loyalty to Heathcliff poses a threat to this new-found persona and she finds every opportunity to break away from the fragments of her former self.

However, as the novel progresses, the reader begins to realise that this obsession with social standing is prompted by need rather than want. Until the moment of her death, Catherine suppresses her true emotions for Heathcliff even though she considers herself to be a mirror image of her childhood friend.

In sharp contrast, Heathcliff never succumbs to any form of social pressure. From the outset, he is conscious of his place in the larger scheme of things. Although he manages to deviate from his status as a gypsy, Heathcliff knows that he will never be welcomed with open arms at either Wuthering Heights or Thrushcross Grange. Throughout the novel, he has no illusions about his emotional connection with Earnshaw and allows himself to succumb to irrationality.

However, he makes the cardinal mistake of allowing himself to be driven by revenge rather than goodwill. The outcome is undoubtedly negative and Heathcliff's obsession with revenge creates a domino effect that destroys more lives than one. Cathy and Hareton, the characters who survive the carnage of human emotions, are only spared from the devastation by their own sense of reasonableness. Their relationship is not driven by pangs of emotional intensity. It is controlled and honed to a purpose by time and patience.

Compelling, dangerous and brutally effective, Wuthering Heights presents the conflict between rationality and unreasonableness without emphasising on extremities. The focus remains on a balancing act rather than succumbing to an emotional impulse.
The writer is a staffer at The Express Tribune

Published in The Express Tribune, October 2nd, 2016.

Like Life & Style on Facebook, follow @ETLifeandStyle on Twitter for the latest in fashion, gossip and entertainment.
COMMENTS (1)
Comments are moderated and generally will be posted if they are on-topic and not abusive.
For more information, please see our Comments FAQ