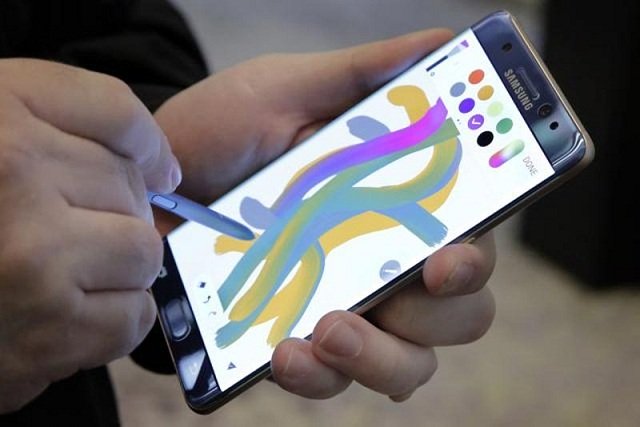 ---
Samsung Electronics Co said on Tuesday it has got back more than 60 per cent of recalled Galaxy Note 7 smartphones sold in South Korea and the United States, suggesting it is making progress in its attempts to recover from the crisis.

In a statement, Samsung said it was focused on replacing all affected devices "as quickly and efficiently" as possible and reiterated its request that customers affected by the current recall should power off their device and turn them in.

Note 7 replacement devices said to be overheating, losing power

The world's top smartphone maker announced on Sept. 2 a global recall of at least 2.5 million Note 7 smartphones in 10 markets due to faulty batteries causing some phones to catch fire. The company says replacement devices it began issuing in mid-September use safe batteries.

Samsung hopes to take the faulty products off the market as soon as possible in order to limit further damage to its reputation and resume sales of the flagship device ahead of the key holiday shopping season in major markets such as the United States.

But the nearly month-long recall process has provided additional stumbles and embarrassment for the firm. Reports of Note 7 fires and damages have continued after the recall announcement, while aviation authorities around the world issued warnings or outright bans on the use or charging of the Note 7 on aircraft.

Galaxy Note 7 – when smuggling puts your life in danger

Samsung was also forced to push back the start of Note 7 sales in South Korea by three days to Oct. 1 due to relatively slow progress in the recall in its home market.

Some analysts say the cost of the recall and lost sales could wipe off nearly $5 billion in revenues for Samsung this year. Samsung said around 90 percent of customers who turned in their device through the exchange program have opted for a replacement Note 7, but it remains unclear how strong demand from new customers would be when sales resume.
COMMENTS
Comments are moderated and generally will be posted if they are on-topic and not abusive.
For more information, please see our Comments FAQ