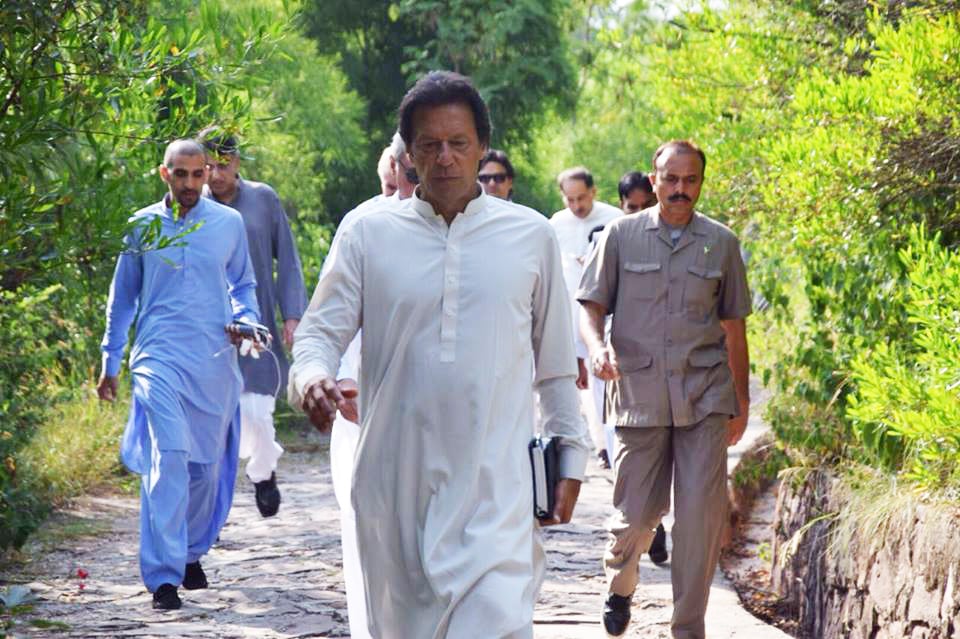 ---
LAHORE: Pakistan Tehreek-e-Insaf Chairman Imran Khan on Monday warned the government of 'dire consequences' if it did not refrain from creating hindrances in the way of  the Raiwind march.

"If the government doesn't give us justice and then not allow people to exercise their right to peaceful protest, we will not remain silent," Khan said while talking to the media at Allama Iqbal International Airport.

His visit to the provincial metropolis ahead of the September 30 rally is primarily aimed at garnering public support.

Imran invited political parties to join their march, he also poked fun at claims of an annoyed opposition, saying "he was not seeking a marriage proposal. Instead, he was rallying for a national cause".

Imran hints at the possibility of taking the accountability movement up a notch after Muharram, especially if the party faces any resistance on September 30. "Reaction will come about if they stop us in any way," said the party chief.




"We request the government not to arrest our workers or make attempts to stop us," said Khan on Sunday. "If they do so I will personally make my way to police stations" he warned.

The PTI has strongly reacted to the allegations and instead blamed the government for trying to 'bribe' the media against them. Imran claimed Rs20 billion worth of advertisements have been fed to the media as bribe for a massive propaganda against the PTI protests.

"We are asking questions that in any democracy anybody can ask," Imran said while being dismissive of criticism towards its protest that comes amid tensions with India. He also criticised Indian media's jingoism in the wake of the Uri attack.

In Lahore, Imran stressed the need for all parties, including the PPP and the PAT to come on board, saying everyone was on the same page regarding the Panama issue.

"We have invited everyone. This is everyone's cause -- and not my personal matter," he said while responding to claims of differences between the PAT and the PTI leadership over the protest.

Imran will stay in the city on Tuesday during which he is scheduled to meet party's leadership as well as hold interactions with the media.

Published in The Express Tribune, September 27th, 2016.
COMMENTS
Comments are moderated and generally will be posted if they are on-topic and not abusive.
For more information, please see our Comments FAQ